It's national pear month, so have a pear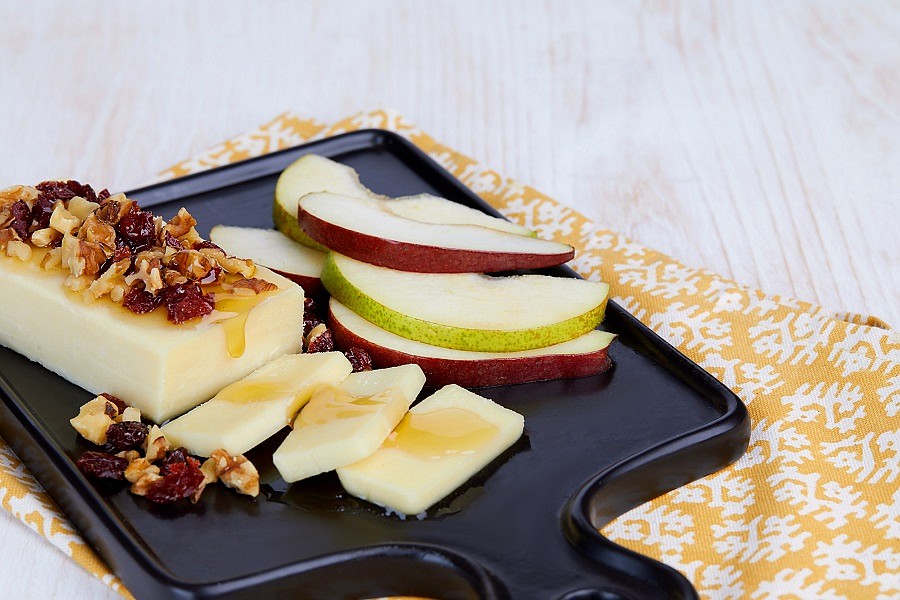 Pears, cheese and walnuts make the perfect partners for a snack.
USA Pears
by
CHARLES H. FEATHERSTONE
For the Basin Business Journal
|
December 30, 2020 1:00 AM
PORTLAND, Ore. — December is National Pear Month.
So, have a pear. Preferably with some cheese and walnuts.
USA Pears, the marketing arm of the Pear Bureau Northwest, which represents 800 Washington and Oregon pear growers, has teamed up with New England and upstate New York's Cabot Creamery Co-operative and the California Walnut Board to promote pears, cheese and walnuts as an alternative snack.
Because December is when pears are "at their peak freshness," according to USA Pears.
"Teaming up with Cabot Cheese and California Walnuts is a wonderful opportunity to showcase the sweet and savory flavor combination. We also know that many consumers are still stuck at home and looking for easy recipes, whether entertaining for the holidays or making a quick weeknight dinner," said Pears USA Marketing Communications Director Kathy Stephenson. "With this campaign, we are aiming to inspire consumers and encourage them to try their own cheeseboard pairings."
Pears, cheese and walnuts make for a delicious, nutritious pairing and can be combined in many innovative ways, according to Pears USA.
"Put the juicy sweetness of fresh fruit and the creamy sharpness of our farmers' naturally aged cheeses together and you have a bite made in flavor heaven. Extra sharp cheddar's citrusy tang is the ideal companion for the sweet tender juiciness of pears, but we suggest you try a variety of flavors, as they all complement the loveliness of pears," said Cabot's Brand Communications Manager Rachael Keyes.
"We are delighted to join USA Pears in celebrating National Pear Month with this inspiring holiday promotion. The flavor and texture of pears and walnuts work perfectly together beyond holiday favorites, such as snacks, salads, and main dishes," said the California Walnut Board's marketing director, Jennifer Olmstead.
According to Pears USA, around 87% of all U.S. pears are grown in Washington and Oregon.

Charles H. Featherstone can be reached at cfeatherstone@columbiabasinherald.com.
---