Little risk in proper use of glyphosate
by
CHARLES H. FEATHERSTONE
For the Basin Business Journal
|
November 16, 2020 1:00 AM
By CHARLES H. FEATHERSTONE
Staff Writer
TRI-CITIES — If there's one thing Allan Felsot wants people to understand, is that there's a difference between risk and hazard.
"Regulators regulate for risk, not for hazard," Felsot said.
Something can be hazardous — like the gasoline we put into our cars and trucks — and yet be used safely every day. Gasoline is designed to explode, and that's exactly what it does, under pressure and combined with a spark, and yet most people fill their tanks and drive their cars without things catching fire or blowing up. People tend to appreciate the risk, are careful when they fuel up, and the systems we use to pump gasoline into our cars are designed with safety in mind.
The hazard is, in theory, very great. The risk, however, is fairly low.
"People are voluntarily sitting on a bomb" when they drive, Felsot said.
The same is true of glyphosate, the broad-spectrum herbicide and generally used by farmers in conjunction with corn, cotton or soybeans genetically modified to resist glyphosate's plant-killing power. Farmers say the chemical is necessary for successful no-till agriculture, but concerns over the possibility that glyphosate may cause cancer have prompted the California Office of Environmental Health Hazard Assessment (OEHHA) to list glyphosate as a known carcinogen.
That listing was recently overturned by U.S. District Judge William Schubb, who ruled that the ban violated Bayer's First Amendment rights and that no other regulatory agency agreed with the assessment.
However, Felsot, a professor and extension specialist at Washington State University who teaches on pesticides and pesticide management, said the basis for OEHHA's assessment is a very flawed finding by the International Agency for the Research on Cancer (IARC), which looked solely at the potential for hazard without properly evaluating risk.
"Every regulatory agency in the world said glyphosate does not cause cancer," he said.
It's a subject he's spoken about widely and is scheduled to speak on again at the Pacific Northwest Vegetable Association's annual conference, which is going to be held virtually this year on Wednesday, Nov. 18 and Thursday, Nov. 19. Felsot is scheduled to speak for a half-hour Thursday as part of the morning's focus on pest management.
Felsot, who said he has been studying the chemistry and physical properties and effects of pesticides since 1975, said the way many lab tests of glyphosate toxicity do not reflect how people are actually exposed to the chemical.
Most studies of glyphosate toxicity, particularly that used by IARC and cited by the state of California, involve injecting pure or nearly pure glyphosate directly into the bloodstreams of test animals at the rate of 2,000 milligrams per kilogram of animal weight. At that level, Felsot said researchers cannot help but find some kind of interaction.
"There's so much there," he said. "If you actually look at the doses, they are thousands of times higher than anything people would be exposed to."
"That's not how our bodies work," Felsot added.
Glyphosate is also never used in the field at 95 percent purity, he explained. It's formulated, usually around 45 to 50 percent and in combination with a surfactant like polyethoxylated tallow amine (POEA), which is derived from animal fat that is designed to ensure the glyphosate doesn't bead up on plants and is delivered smoothly and evenly.
"There's a difference between glyphosate and the formulation of glyphosate," he said.
"Any liquid you buy, whether it is a household cleaner or shampoo, has a surfactant in it if there is also water in the formulation," Felsot explained. "Without reducing the surface tension of water, cleaning would not be possible or efficient."
Most surfactants are also very large molecules and do not penetrate skin easily or quickly, Felsot added. However, the very things that make them effective as cleaners can also make them hazardous to living cells, Felsot explained.
"A surfactant will mess up membranes and enzymes," he said.
Felsot also said if glyphosate was a cause of cancer — particularly non-Hodgkin lymphoma (NHL), a term used to describe a number of cancers arising from uncontrolled growth of white blood cells — then there should be an obvious increase of such cancers since glyphosate use became widespread with the widespread introduction of crops with genetically modified resistance in the mid-1990s.
"I can test anyone's urine and find glyphosate," he said.
However, Felsot said that according to data from the National Cancer Institute, the annual rate of new cases of non-Hodgkin lymphoma has remained fairly flat since the late 1990s, while deaths have declined steadily over the same period of time.
According to NCI data for 1999-2017, the age-adjusted rate of new cases of NHL has remained fairly steady at around 19 cases per 100,000 people. The death rate over the same period of time has fallen to 5.3 deaths per 100,000 from 8.3.
"We know everybody is more exposed," Felsot said. "If it causes cancer, then rising cancer rates are the prediction. But that is not borne out by the data."
In his extension class where he teaches pesticide handling certification courses, Felsot always tells people who have to apply glyphosate — or any chemical — to always wear gloves and to wash their hands and arms, and any other potentially exposed area, frequently.
Because in the end, Felsot wants his students to understand and appreciate that this technology is complex, generally well-designed and engineered, and heavily regulated — all ways of mitigating the risk of using something safely that could, if used improperly, be hazardous.
"I'm teaching them to be good citizens," he said.
Charles H. Featherstone can be reached at cfeatherstone@columbiabasinherald.com.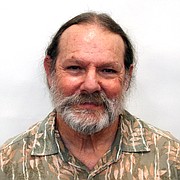 ---