Kittitas student wins apple art award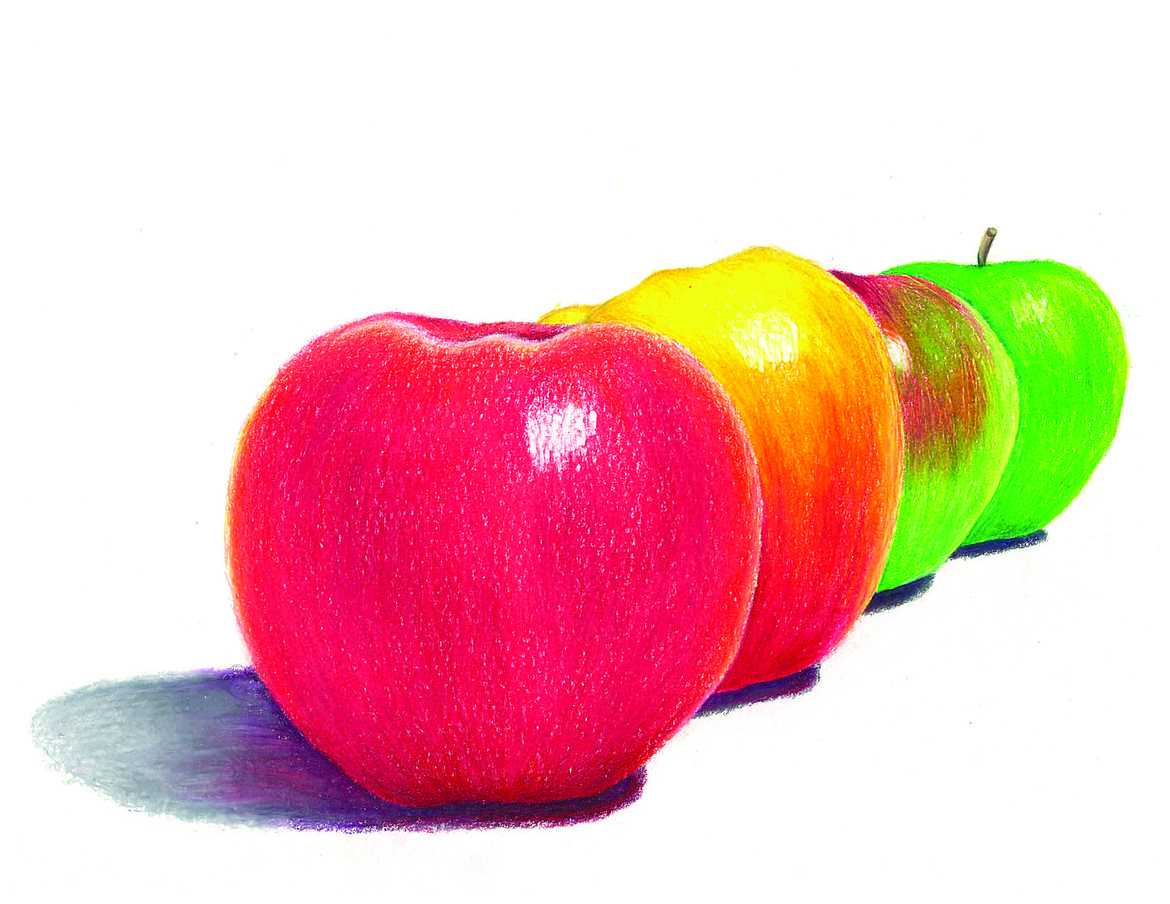 The drawing by Kirstin Johnson, which won first place this year in the Washington Apple Education Foundation's annual apple art contest.
Courtesy Photo Washington Apple Education Foundation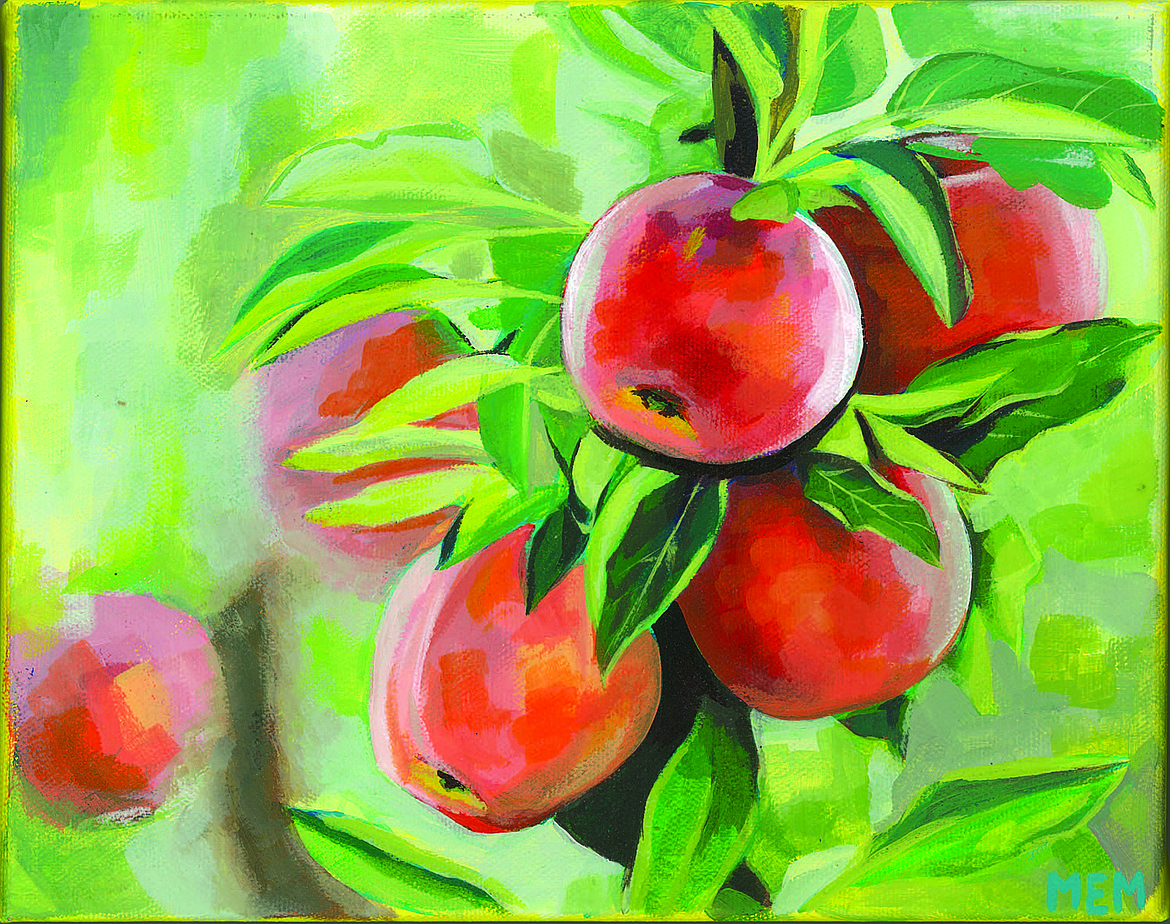 Margot Massey of Kamiakin High School won third-place with this drawing in the 2020 Washington Apple Education Foundation apple art contest.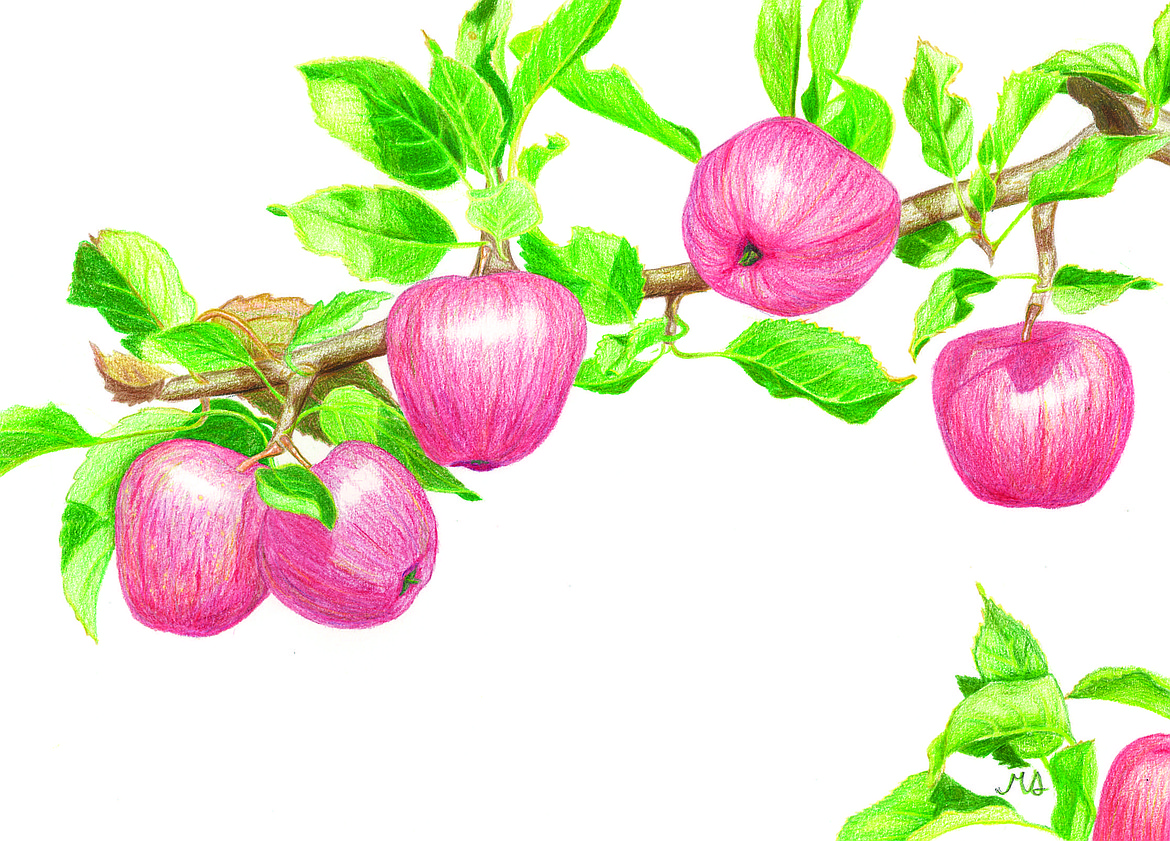 Meredith Sconce of Almira-Coulee-Hartline High School won second place in the Washington Apple Education Foundation's annual apple art contest.
Previous
Next
by
CHARLES H. FEATHERSTONE
For the Basin Business Journal
|
November 21, 2020 1:00 AM
WENATCHEE — Kirstin Johnson said it wasn't really inspiration that prompted her award-winning artwork.
"It was more the lack of an idea," said the Kittitas Secondary School junior. "I just bought every color of apple I could find at Fred Meyer and arranged them until I found something I liked."
Johnson's picture, four apples arranged in a way so that their colors blend, won first prize in the Washington Apple Education Foundation's (WAEF) 25th Annual Year of the Apple Art Contest.
According to Jennifer Witherbee, the foundation's executive director, this is one way for the foundation to recognize students for something other than their academic ability.
"We do a lot of work with students who are college bound and show academic drive," Witherbee told the Basin Business Journal. "This allows us to recognize artistic talent."
For her first-place colored pencil drawing entitled "Far From the Tree," Johnson won $1,000, and her artwork will be featured on a 2021 calendar poster published by Corteva Agriscience.
Second-place winner Meredith Sconce of Almira/Coulee-Hartline High School will receive $500, and third-place winner Margot Massey of Kamiakin High School received $250.
The WAEF also gave $150 to each of the students' high school art programs.
"There have been several things lost during this challenging year, especially for young people," said Corteva Agriscience spokesperson Dan Snipes in a press release. "Corteva Agriscience is thrilled to be part of this contest and is proud to support students through the WAEF."
Johnson said she comes from a very artistic family but isn't sure if she wants to pursue art as a career yet.
"It's always been a hobby, and always been in my life," she said. "I'm looking into studying criminal investigation, but I also want to see more of the world, study abroad, before I decide."
The apple art contest, which WAEF established in the 1990s, is open to high school students in Adams, Chelan, Douglas, Okanogan, Grant, Benton, Franklin, Kittitas, Yakima and Walla Walla counties. Entry forms for next year's contest will be available on Dec. 1, 2020, and the deadline for next year's apple art contest is March 1, 2021. The winning artwork, as always, will be featured on the next year's Corteva Agriscience calendar post.
To obtain a copy of the calendar, contact the WAEF at 509-663-7713.
Charles H. Featherstone can be reached at cfeatherstone@columbiabasinherald.com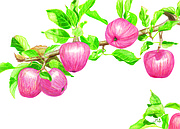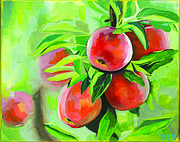 ---