Asian giant hornet sighted in northwestern Washington near Blaine
by
CHARLES H. FEATHERSTONE
For the Basin Business Journal
|
August 28, 2021 1:00 AM
BLAINE — The Asian giant hornet is back.
The Washington State Department of Agriculture confirmed that on Aug. 11, a resident of Whatcom County submitted a report with a photo of an Asian giant hornet attacking a wasp nest in a rural area east of Blaine, roughly two miles from the site of a nest eradicated last October.
The siting was also a half-mile from the U.S.-Canada border.
"This hornet is exhibiting the same behavior we saw last year, attacking paper wasp nests," said WSDA Managing Entomologist Sven Spichiger. "If you have paper wasp nests on your property and live in the area, keep an eye on them and report any Asian giant hornet you see."
"Note the direction they fly off to as well," Spichiger added.
In response, WSDA said traps will be set across the area to catch a live hornet, tag it and track it back to its nest. In addition, the government of British Columbia will be setting traps in Canada, though there have been no reported hornet sightings in British Columbia this year.
No traps in Washington have caught any hornets this year either.
So far, in 2021, there have only been two sighting of Asian giant hornets. The first came from Marysville in Snohomish County on June 4, and involved a dried out male with a very different coloring from the Asian giant hornets found in Whatcom County and British Columbia, and likely unrelated.
"The find is perplexing because it is too early for a male to emerge," Osama El-Lissy, Deputy Administrator for the USDA Plant Protection and Quarantine program, said in a press release.
"Last year, the first males emerged in late July, which was earlier than expected. However, we will work with WSDA to survey the area to verify whether a population exists in Snohomish County," El-Lissy said. "USDA will continue to provide technical expertise and monitor the situation in the state. USDA has already provided funding for survey and eradication activities, as well as research into lures and population genetics."
Asian giant hornets are an invasive pest not native to the U.S. They are the world's largest hornet and prey on honey bees and other insects. These hornets may attack honey bee hives in the late summer or early fall. A small group of Asian giant hornets can kill an entire honey bee hive in a matter of hours.
Charles H. Featherstone can be reached at cfeatherstone@columbiabasinherald.com.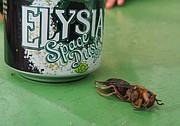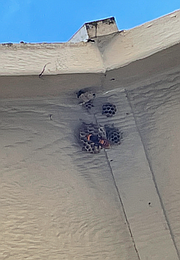 ---