Potato Council head hopes for immigration, trade progress in 2021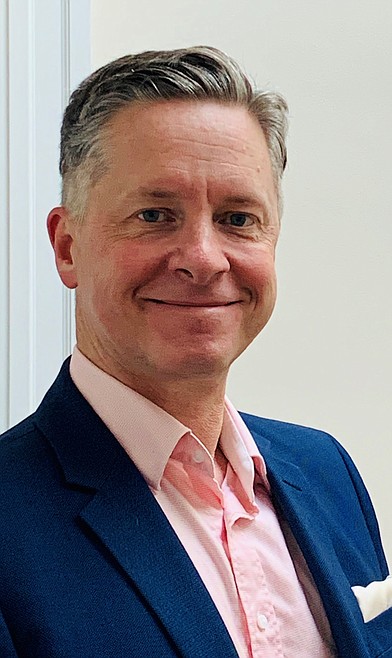 Kam Quarles, CEO of the National Potato Council.
Courtesy Photo National Potato Council
by
CHARLES H. FEATHERSTONE
For the Basin Business Journal
|
February 12, 2021 1:00 AM
WASHINGTON, D.C. — Immigration reform and a more stable international trade environment are issues U.S. potato growers, processors and shippers want to see addressed this year, according to Kam Quarles, chief executive of the National Potato Council.
"The big one that we're very hopeful about for potatoes and fruits and vegetables is agriculture labor reform," said Quarles, who is scheduled to speak at this year's online Washington-Oregon Potato Conference, which is being held online because of the COVID-19 pandemic.
A measure, the Farm Workforce Modernization Act, co-sponsored by Rep. Dan Newhouse, R-Wash., passed the House of Representatives in late 2019 that would legalize the working status of the huge number of farm workers laboring in the United States on falsified papers. However, Quarles said the measure never made it to the Senate, and he hopes that will change this year.
"It's not a great situation for the government, for growers or individual workers," Quarles said. "In migrant-labor-dependent agriculture, anywhere from 70% to 80% of migrant workers are improperly documented."
Quarles said the lack of legal protection for migrant workers under the H-2A program makes them vulnerable to abuse as well as traps them in jobs, and it makes it difficult for growers to get workers to farms "on a timely basis."
"They need some type of status," Quarles said about the large number of illegal migrant farmworkers. "Not citizenship, but some status where they are not vulnerable, where there's certainty for growers and workers, and that lets the U.S. government know where people are."
On trade, Quarles said the last four years of the administration of President Donald J. Trump have been volatile, and the tough work of implementing the new trade deals with Mexico and Canada, as well as China and Japan needs to be done.
"I'm hard pressed to say this has been an elegant and reliable trade environment over the last four years," Quarles said. "Words on paper is one thing, but moving product is another."
Because while potato growers have received some financial support from the U.S. Department of Agriculture for losses related both to trade and the COVID-19 pandemic, Quarles said reliable trade is what they really want.
"If you speak to any producer, they would rather have export customers than a check from the federal government," Quarles said.
That said, Quarles was also glad that Congress passed the second round of pandemic relief in late December, as economic recovery. Some stability in domestic markets is also important. However, potato producers and processors are still uncertain what kind of recovery the U.S. economy will make from the disaster that has been the pandemic and the associated closures and restrictions on business.
"That's the real question, will it be openings and closings — a sawtooth recovery — or something we can rely upon?" he said.
With the end of the Trump administration looming, Quarles said President-elect Joe Biden's choice of former Iowa governor and USDA secretary during the Obama administration Tom Vilsack to run the agriculture department is a welcome choice.
"He knows our trade issues really well," Quarles said. "It's the old cliche, he can hit the ground running. He's had as much experience as any agriculture secretary has ever had."
The change of administrations will pose the usual challenge, Quarles noted, with the new administration focusing both on farm labor and trade issues but also making things "challenging" by tightening environmental regulations as well.
"Change is part of our business, and we're always dealing with changing leadership in the House, the Senate, the White House. That's part of the deal," he said. "There's always trade-offs."
Charles H. Featherstone can be reached at cfeatherstone@columbiabasinherald.com
---