Small town feel: Warden sees an influx of new homes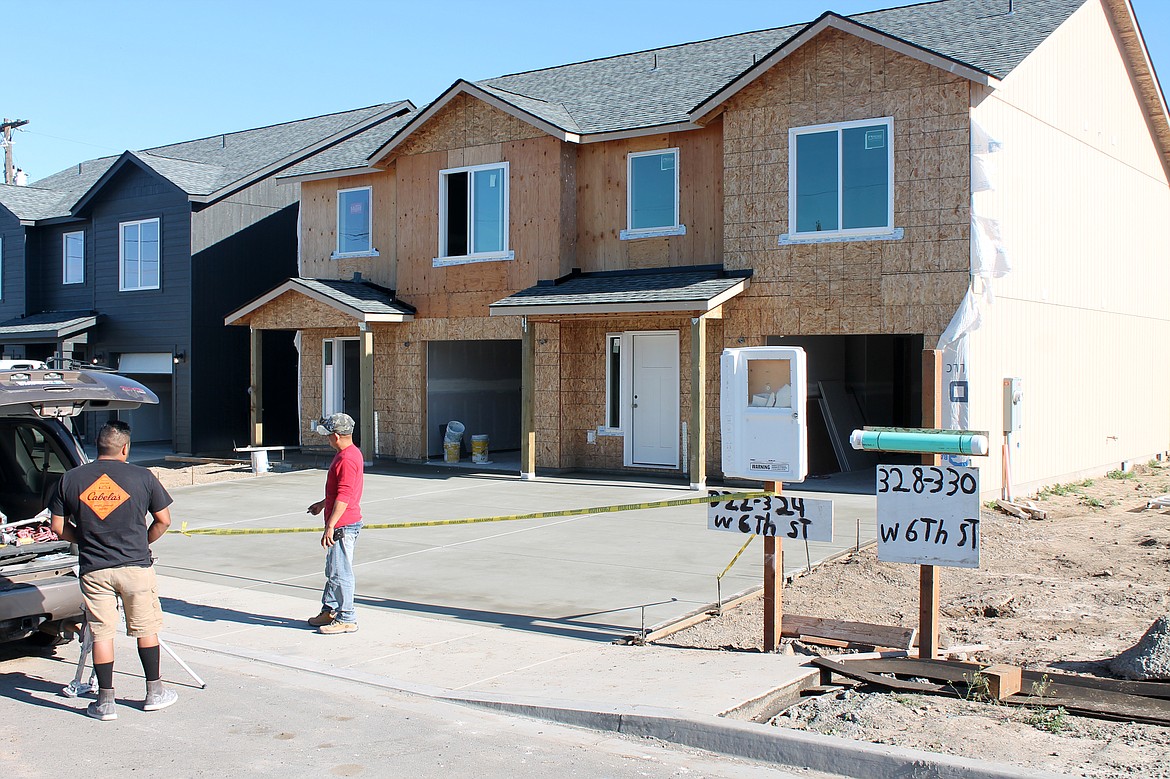 Two workers get ready to go to work on a duplex under construction on West Sixth Street in Warden. The construction is part of the Warden Heights development.
Joel Martin/Basin Business Journal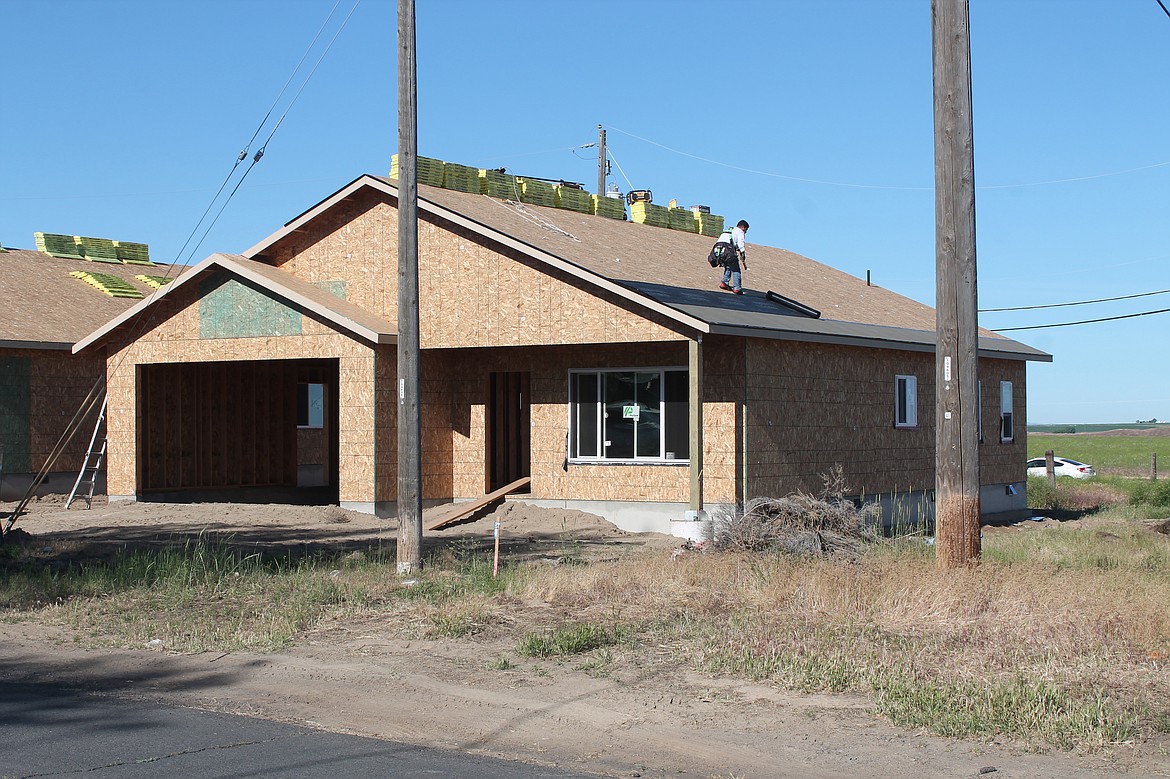 A worker makes progress on the roof of a home in Warden on Tuesday morning. This home is on South Jackson Street and is not part of the Warden Heights development.
Previous
Next
by
JOEL MARTIN
For the Basin Business Journal
|
July 25, 2022 1:00 AM
WARDEN — Development is coming to Warden that may put the small town of just under 2,500 on homebuyers' radar in the days to come.
"I can tell you that we probably have 32 (building) permits already this year," said Warden City Administrator Kristine Shuler. For comparison, she added, there were three permits in 2016.
Some of those are going in on West Sixth Street, between South Oak Street and South County Road. CAD Homes, a developer based in Moses Lake, is putting up 18 new homes in a development called Warden Heights. Most of those are single-family dwellings, but there are a few duplexes going in as well.
"With the duplexes, it's nice to have a little bit more density and allows for different options in terms of housing," said Rachel Covey of CAD Homes. "So you can have an investor who comes in and purchases the duplex to rent out. We've actually seen a lot of people want to purchase a duplex and live in one unit and then rent out the other unit. It helps them provide a little bit of income, but it's also a great option to help them get started in their investment journey and get a place to live at the same time."
That adds diversity of housing inventory that Shuler said is good for the city.
"We have always been very, very short on rentals, so that has been very helpful," Shuler said.
The single-family homes are all three or four bedrooms, according to CAD Homes' website, and there are seven basic floor plans offered. The homes start at $240,000, Covey said, which is considerably lower than comparable homes in larger towns.
Warden has some unique challenges, in that its lots are laid out differently from some other cities.
"Most of the lots in Warden, in general, are really linear, like long and linear," said Covey. "Initially, I think (they were) intended for mobile homes. We've gone through the process to get some of them changed over so they can actually accommodate the width of the duplex. It's hard on some of the lots to accommodate any kind of wider home styles, just because of the way the lots were designed initially. So it's a bit of an undertaking to go and change the lot lines and get them redesigned, which is why we didn't do it for more of the lots."
Covey also expressed appreciation for the local government. Some towns are more difficult to build in than others, but she said Warden has been very flexible.
"The city of Warden has been wonderful to work with. Actually, a lot of the small municipalities that we've worked with have been really helpful. Each city, as well, has different processes, questions that arise, you know, things we have to work through as a group."
Currently, Warden Heights is expected to be finished by the end of the year, and another development, Warden Highlands, will begin to take shape in the fall near the school.
"The demand's been good," said Covey. "We've actually had two employees who have been able to purchase their own homes in Warden. So it's a growing community. People like the small-town feel close to Othello and Moses Lake, which is great. I think we've had people really happy to be on board and we're happy to work with them."
Joel Martin can be reached via email at jmartin@columbiabasinherald.com.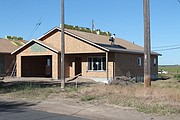 ---