Ski industry on the lift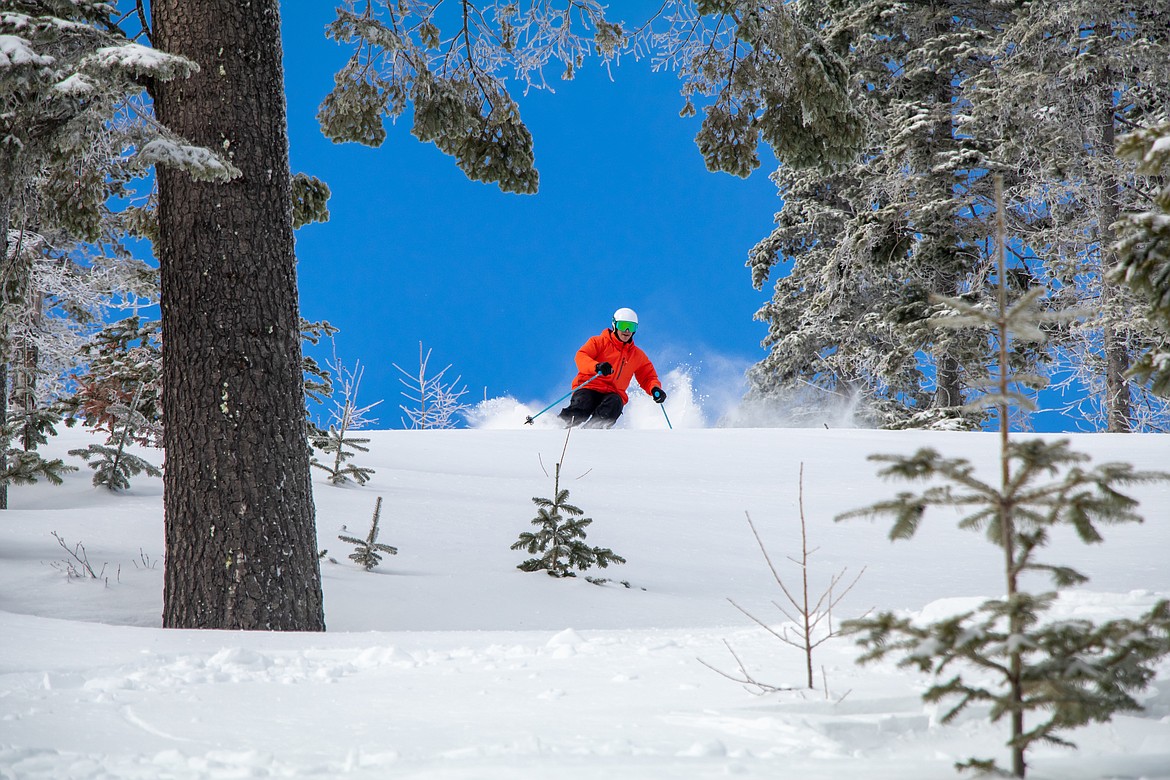 Rick Brown, director of skier and rider services at 49° North Mountain Resort in Chewelah, Washington, said that the pandemic brought in a significant increase in visitors to the mountain and other outdoor activities.
Contributed photo/Bob Legasa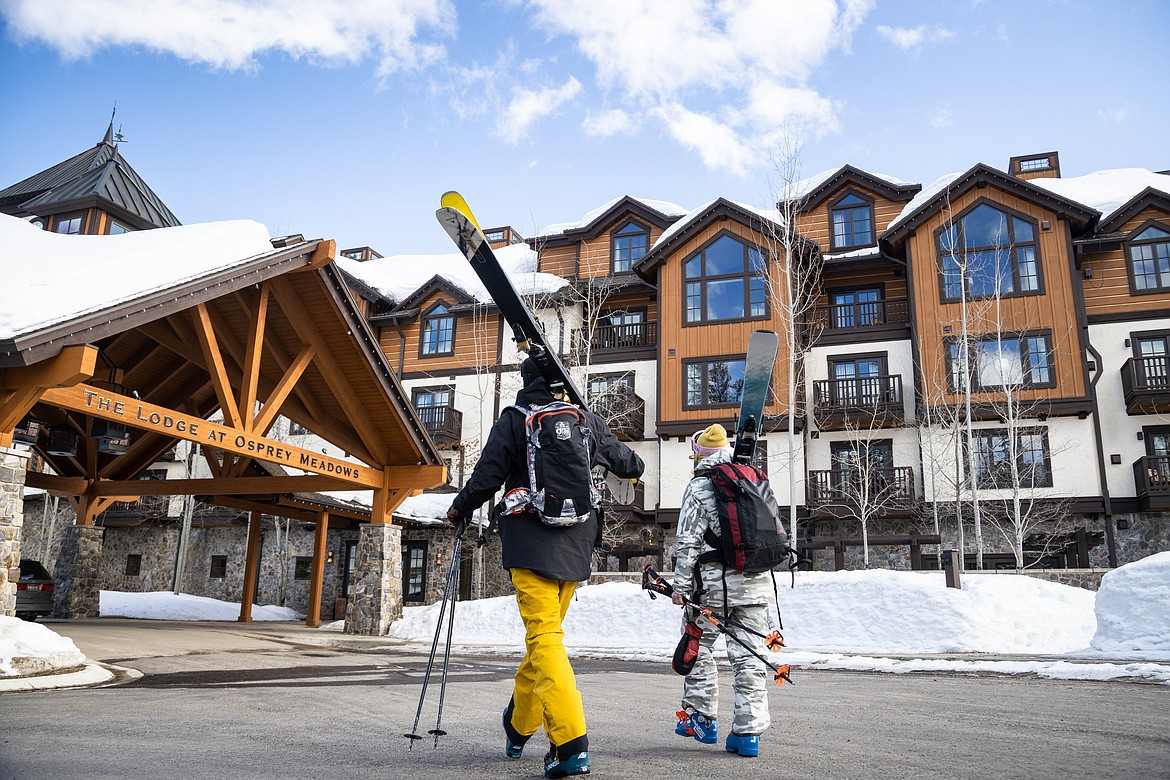 The Tamarack Resort in Tamarack, Idaho will be decreasing ticket prices for this upcoming winter sports season to draw more people to the resort.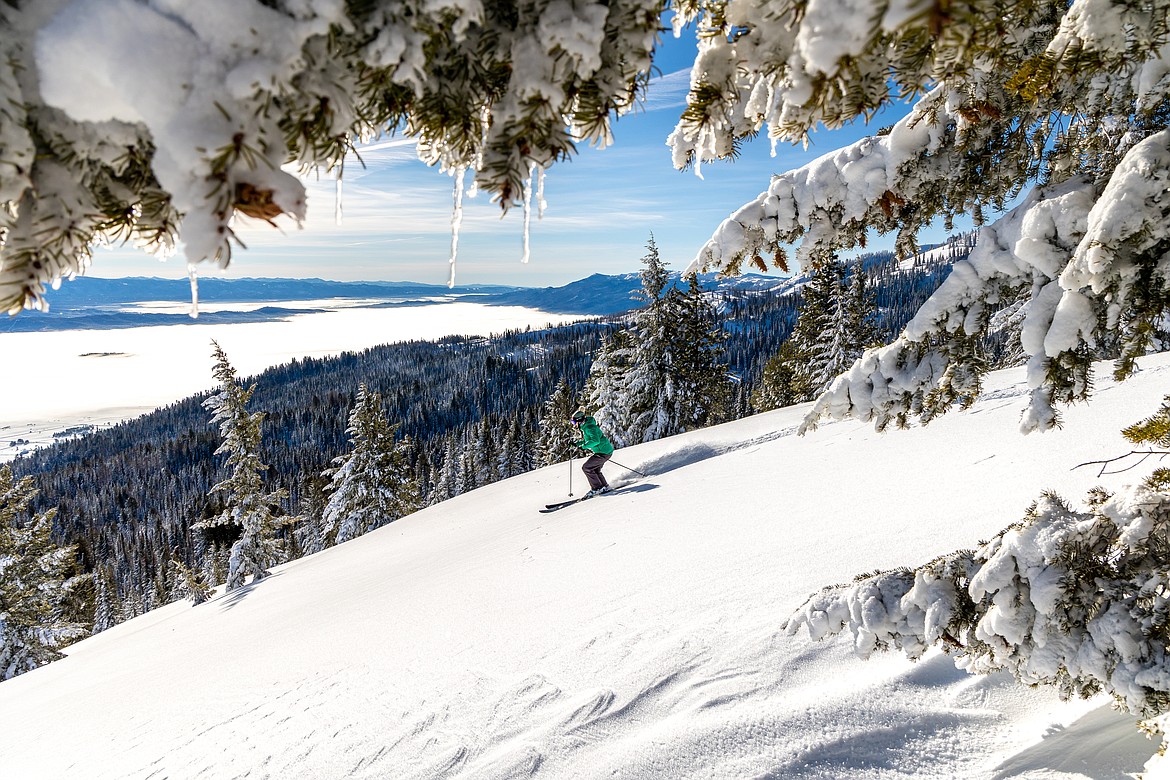 Tamarack Resort President and CEO Scott Turlington said that many of those who visited the resort during the pandemic returned for more visits.
Previous
Next
by
IAN BIVONA
Hagadone News Network
|
November 16, 2022 1:00 AM
With the pandemic restricting the availability of indoor activities, many outdoor means of recreation saw an increase in popularity due to people staying safe and social distancing – one of these being ski resorts.
Now, with many COVID restrictions being lifted across the country, ski resorts around the Pacific Northwest hope to see a similar level of interest in this upcoming season.
"It's a double-edged blade," said Rick Brown, director of skier and rider services at 49° North Mountain Resort in Chewelah. "We saw a real increase in the interest because of the limited amount of activities outside to participate in during the pandemic. There just weren't a lot of places to go, like entertainment. You couldn't go to the theater, you couldn't go to the arcade, couldn't go bowling."
Scott Turlington, president and CEO of Tamarack Resort in Tamarack, Idaho, shared a similar sentiment to Brown, saying that many of those who came out in 2020 returned in 2021.
"What was interesting about the group that we saw last year with the increase, they came the year before and they liked it, they came back so we were able to convert a lot of the first-time people into pass holders," Turlington said.
Brown said that 49° North was one of the last resorts in North America to close when the pandemic first hit in 2020 and that the experiences then helped during the 2020-2021 season.
"We learned a lot from that when we rolled into our next full season, under restrictions," he said. "We kind of had some experience with that, so we were able to make those adjustments maybe a little (easier)."
Neither Brown nor Turlington is concerned with shaking the rust off and moving into a more standard operating year, with Turlington describing the transition as being "pretty steady."
"I think there's always an element of that with a seasonal business in terms of shifting back to normal operation," Brown said.
Both resorts have made significant changes this offseason, with Tamarack decreasing their ticket prices and 49° North being open for more days in the season.
"This upcoming season, we're kind of going aggressive – we're offering a $55 day ticket for midweek, $75 ticket on weekends," Turlington said. "That's a way to kind of reach back out and draw out some of the day skiers and dropping those prices from where they were last year."
Brown said that the added days will give skiers and snowboarders the opportunity to use expanded trails and a new lift added to the mountain last year, which decreases the amount of time to get from the base to the peak of the mountain.
"This is just the second year of operation for the Northern Spirit Express, the longest high-speed detachable quad in the state," Brown said. "(It) took a chair ride that was around 14 or 15 minutes and made it a seven-minute ride from bottom to top."
A variety of factors go into setting the opening date for the resort, mainly depending on the weather seen. Brown said the earliest target date for 49° North to open is set for Nov. 12. Turlington said that Tamarack is set to open on Dec. 9, but also depends on conditions. With the opening, resorts will look to see the same level of interest held during the pandemic.
"If anything, the pandemic has brought new users to these activities," Brown said. "Options for those who were looking for something new, and a lot of them have fallen in love with it and are going to continue with it."
Ian Bivona may be reached at ibivona@columbiabasinherald.com.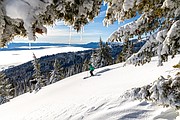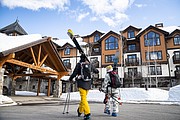 ---