Dertings named GCCA Cattlemen of the Year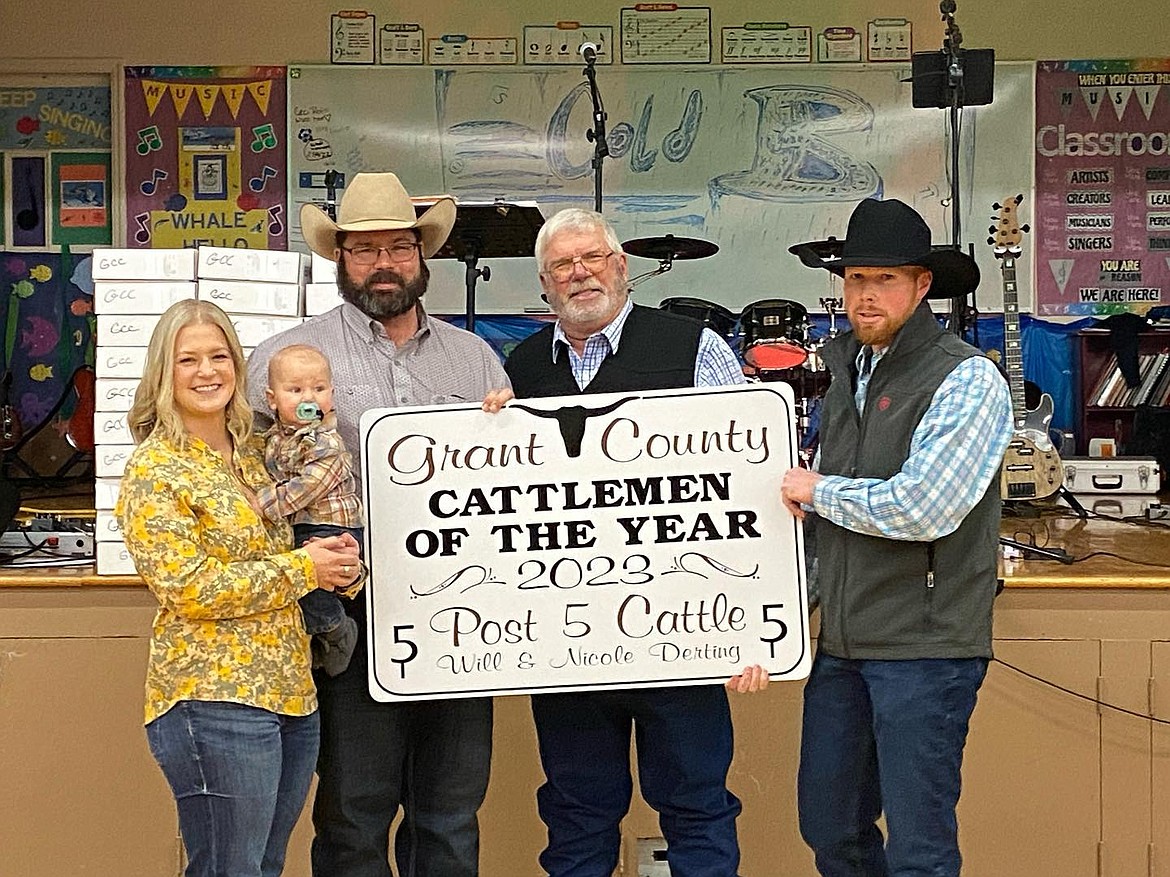 Nicole Derting, left, and Will Derting, second from left, are recognized as the Grant County Cattlemen of the Year for 2023 by the Grant County Cattlemen's Association. Will is a former Cougar football player and the couple operates a meat market in Ephrata.
COURTESY PHOTO/JEANNIE KIEHN AND POST 5 CATTLE CO.
EPHRATA, Wash. – Will and Nicole Derting were recognized as the 2022 Grant County Cattlemen of the Year at the Grant County Cattlemen's Association banquet in January.
The couple are ranchers and cattle feeders based in Ephrata, and operate Post 5 Cattle Company. Both Will and Nicole graduated from Washington State University, where the former was a standout linebacker for the Cougars from 2001-2005. Many of Post 5 Cattle Co.'s customers are Cougar fans that have followed Derting in his post-playing career.
Outside of the ranch, the Dertings have spent time giving back to the community and the cattle industry – Will Derting is a member of the Washington State Beef Commission board and represents Washington for the National Cattlemen's Beef Board Federation Director.
The Dertings have had beef as a featured item at local charity and school auctions.
Post 5 Cattle Co. has a store in the historic 61 Basin Street building in Ephrata, as well as an e-commerce (post5cattle.com) store where shoppers can order a variety of beef cuts to be shipped or picked up in person.
Look in March's Basin Business Journal for a full feature on the Dertings.
---