Big 5 showing a slow recovery from COVID-19 pandemic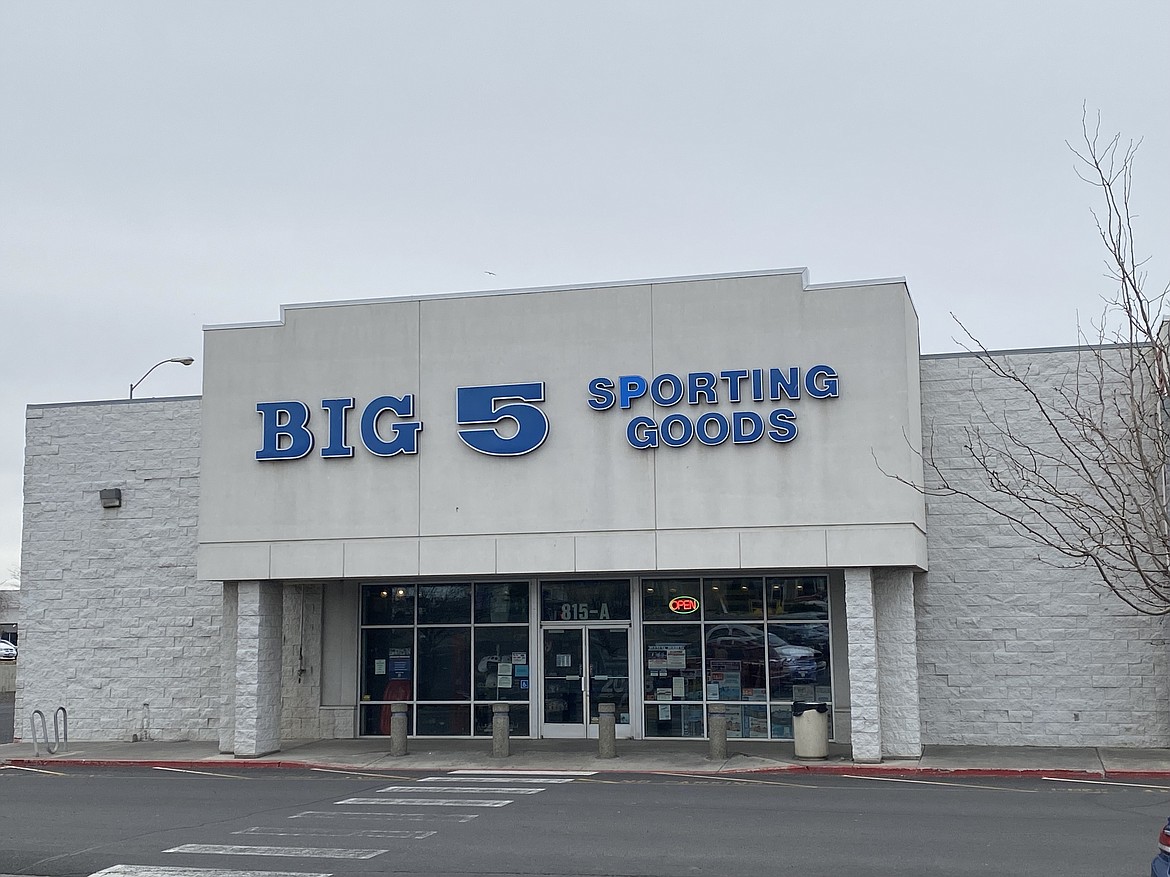 Big 5 Sporting Goods is showing a slow, but steady, recovery from the COVID-19 pandemic; however economic factors like inflation have made it difficult, according to the company's annual report for 2022.
Ian Bivona/Basin Business Journal
by
IAN BIVONA
Hagadone News Network
|
May 8, 2023 1:00 AM
EL SEGUNDO, Calif. — Like a lot of retailers, Big 5 Sporting Goods is showing a slow but very steady recovery from the COVID-19 pandemic, though current economic conditions – such as high inflation – are proving a challenge to a full recovery, according to the company annual report for 2022.
"We are focused on remaining nimble to capitalize on product trends and opportunities while managing the controllable aspects of our business, including maintaining healthy merchandise margins, closely controlling inventory levels, and managing our expenses in an effort to mitigate inflationary pressures," Steven G. Miller, Big 5 chairman, CEO and president, said in a statement accompanying the report.
In its annual report, Big 5 said earnings before interest, taxes, depreciation and amortization (EBITDA) were only $52.6 million on total sales of $995.5 million in 2022, compared with an EBITDA of $152 million on sales of $1.2 billion in 2021.
The company attributed the decrease in net sales to "significant inflationary pressures and heightened recessionary concerns that negatively impacted consumer sentiment and discretionary spending," as well as other factors like warm, dry weather conditions in early 2022 affecting sales of winter sports gear and strong demand for sporting goods after pandemic restrictions were peeled back in 2021.
Big 5 also said COVID-19-related product purchase costs, store occupancy expenses increasing by $1.8 million and distribution expenses, contributed to the decline in both sales and earnings, according to the report.
Big 5 offers various types of sporting equipment from baseball bats to socks and punching bags to fishing poles. More than 50% of Big 5's net sales have come from hard goods – things like exercise equipment, baseball gloves and more – over the past three years. According to the report, however, hard goods sales showed slow declines in the last few years, from 60.2% in 2020 to 55% in 2021 and 54.1% of total sales in 2022.
Footwear has accounted for just under a quarter of the company's net sales over the previous three years, rising to 24.8% in 2022 from 24.1% in 2021 and 22% in 2020, the report said. Apparel has also made up an increasing percentage of Big 5's total sales over the last three years, reaching 45.9% in 2022 compared with 45% in 2021 and 39.8% in 2020.
While more than half of its 432 stores are in California, Big 5 Sporting Goods has 86 stores spread across the Pacific Northwest, making up 19.9% of the company's locations, which are based in the western United States. The company has 46 stores in Washington, 29 in Oregon and 11 in Idaho, the report said.
---