Academic resources: CWU's Institute for Innovation and Entrepreneurship looks to help Washington communities plan their economies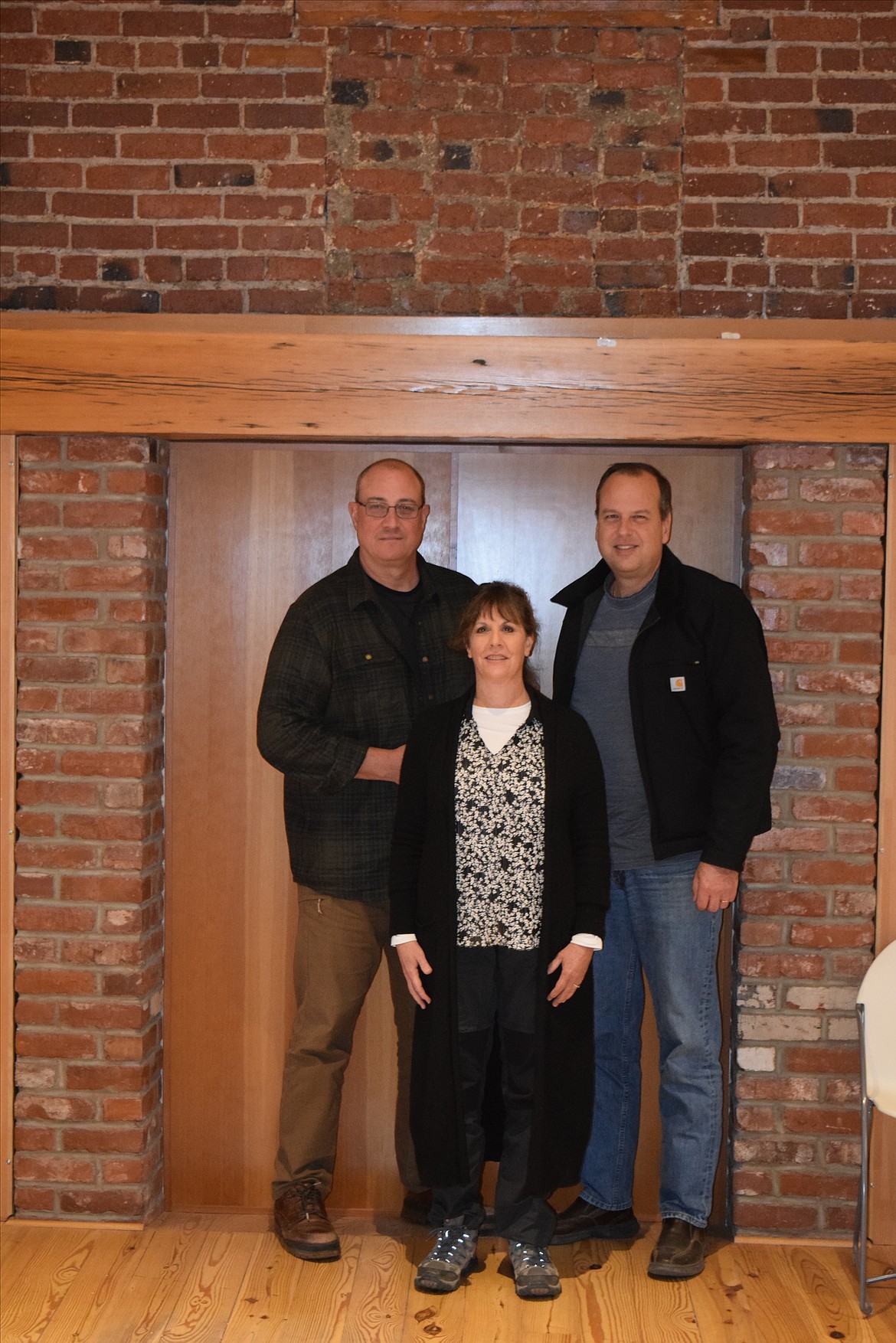 Central Washington University's College of Business faculty, from left to right, Rob Ogburn, Bill Janie Zencak and Bill Provaznik, are available to help communities plan their economic strategies for long-term benefit through the Institute for Innovation and Entrepreneurship.
R. Hans Miller/Basin Business Journal
ELLENSBURG — The Central Washington University College of Business launched the Institute for Innovation and Entrepreneurship – also known as I4IE – in 2021 using grant funding from the Herbert B. Jones Foundation and a mindset to help communities develop their economies.
"Most communities in Washington state can use a partner in bringing resources together and partners together and stakeholders together towards economic development," said I4IE Director Bill Provaznik.
While I4IE can help any community in the state, the idea is primarily to connect with communities that may not have the resources to gather economic experts to help them set policies such as economic development plans. Provaznik, who works with fellow CWU faculty Rob Ogburn and Janie Zencak to move I4IE's mission forward, said one of the main focuses for the institute is to guide municipalities such as cities and ports toward long-term gains rather than successes that are short-lived by identifying projects that will benefit the community not just now, but for generations to come. The key to that, they said, is having the ability to step outside of the local view and put everything in context so the community can thrive and compete. 
I4IE's job isn't to take over, but rather to provide knowledge and resources such as data and professional experience, Ogburn said. 
"We don't show up and say, "Here's how you should live and develop your economy,'" Ogburn said. We need to show up and actually engage with them and help them (by) helping to bring the resources so that they can make decisions for themselves."
The process is about evaluating the available resources each community has and deciding how best to leverage those resources to get long-term benefits, Provaznik said. From micro strategies like ensuring modern point-of-sale systems are available at local businesses, to larger issues like making certain land is used in the most beneficial way, I4IE is there to help out. Often, making those changes about helping local businesses, rather than franchises or corporations, thrive.
Ogburn gave the example of a chain restaurant that can get economies of scale by sourcing less expensive ingredients and having set methodologies in play to get orders taken and food out the door quickly. There's no reason, he said, that a mom-and-pop restaurant can't do very similar processes and get similar benefits. Setting up technology like digital ordering for wait staff to use to communicate with the kitchen and a cash register that tracks everything helps local restaurants work more efficiently. As a result, the restaurant can serve more patrons in a day than they could using paper tickets like a diner from the 1950s.  
Land is one of the most important resources for any community, Zencak said. Allowing the most opportune developer to access that resource is important. For example, having a solar farm installed may be good for the community in the short term as construction happens. However, that facility doesn't lead to many living-wage jobs. After construction, the short boom to the local economy the project provided will taper away and leave only a few good jobs in its place. Instead, it may be wiser to have that land developed for manufacturing purposes, or possibly even left as farmland.
"Every time a piece of farmland goes out of circulation, that is a problem for housing," Zencak said. "It's a problem for anyone else who wants to do something else with that land as well." 
Making the right choices on long-term land use can have a serious impact on the community. Examining the benefits and drawbacks of such decisions is what I4IE is all about, the three said. While a solar farm might be a great investment of resources for one community, it may not be for another. It's about looking at all of the options and not simply jumping on short-term benefits, they said. 
It's about what Ogburn said were "knock-on effects" that can make the wrong decision domino into a bigger problem. It isn't just a farmer working the piece of farmland in their example. It's the staff at the farm who help with planting and harvesting. It's also the truckers who haul produce and even down the line, the people at the plant that preps the produce for whatever end use it has. 
"At some point, you lose the scalability of covering costs of doing these things, and those entities then have to outsource to somewhere outside the area as well, because there just isn't enough to keep that business going either. So, we can substitute our way out of a (healthy) economy as well," Ogburn said. 
Provaznik said that's what he and the rest of the members of I4IE are available. There's no cost to the communities they advise, but there's a definite benefit in that the communities have people who can look at all of the available options objectively and suggest courses of action. The end decision, though, remains with community members.
I4IE is about making sure that communities can address the problem of, "You don't know what you don't know."
"They've got one data point (of perspective)," he said. "That's their community, and they're really solid on that."
However, I4IE is available to provide external context for how to utilize that "data point" when interacting with the rest of the world. 
Helping people develop a long-term plan for economic prosperity is something all three are passionate about.
"We love talking about economic development. That's how I got into this business," Provaznik joked. "Before I was an academic, I'd talk about economic growth and finance all day long, and finally, my wife said, "Why don't you go somewhere where somebody actually wants to listen.'"
R. Hans Miller may be reached via email at editor@columbiabasinherald.com.
Need a hand?
Central Washington University's Institute for Innovation and Entrepreneurship's assistance is available to all communities in Washington state. To reach them, contact the College of Business at 509-963-2930 and ask to speak with Provaznik, Ogburn and Zencak about your community's needs. They can also be reached via email at the addresses below: 
Bill Provaznik – Bill.Provaznik@cwu.edu 
Rob Ogburn – Rob.Ogburn@cwu.edu
Janie Zencak – Janie.Zencak@cwu.edu 
---