Group14 releases third quarter review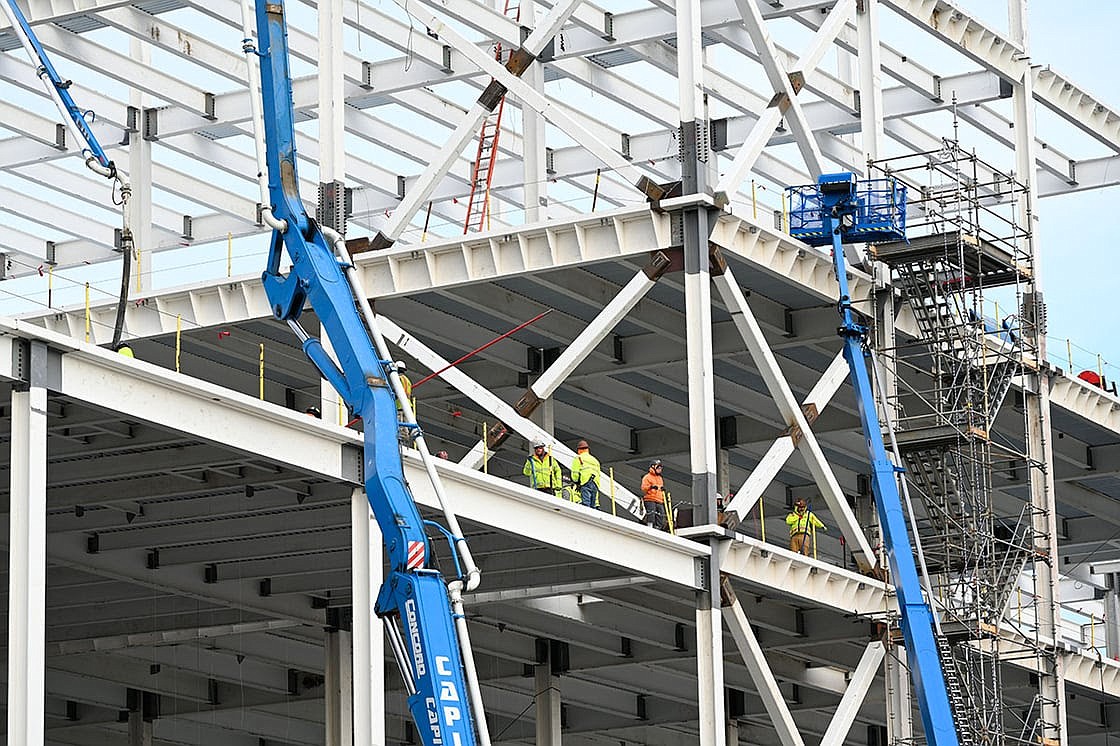 The Group14 Technology's Moses Lake factory construction, pictured, is scheduled for completion in 2024, according to Group14's Thursday third quarter review.
Courtesy photo/Group14 Technology
MOSES LAKE — Group14 Technology released its third quarter review Oct. 19, which said the company ramped up construction on its incoming one million-square-foot Moses Lake battery active materials factory, labeled "BAM-2."
According to the announcement, BAM-2 construction is currently five stories high and is on track to finish construction in 2024. The announcement stated that this project would provide 20-gigawatt hours of silicon battery capacity annually and hundreds of jobs.
"Amidst these building milestones, we concluded the contract for our $100 million United States (Department of Energy) award for BAM-2 construction. We're so appreciative of the support on the federal level," said the announcement.
The announcement stated that in the third quarter, Group14 also collaborated with government leaders and expanded its European footprint with operations in Germany.
---