Employment Security Department releases July unemployment rates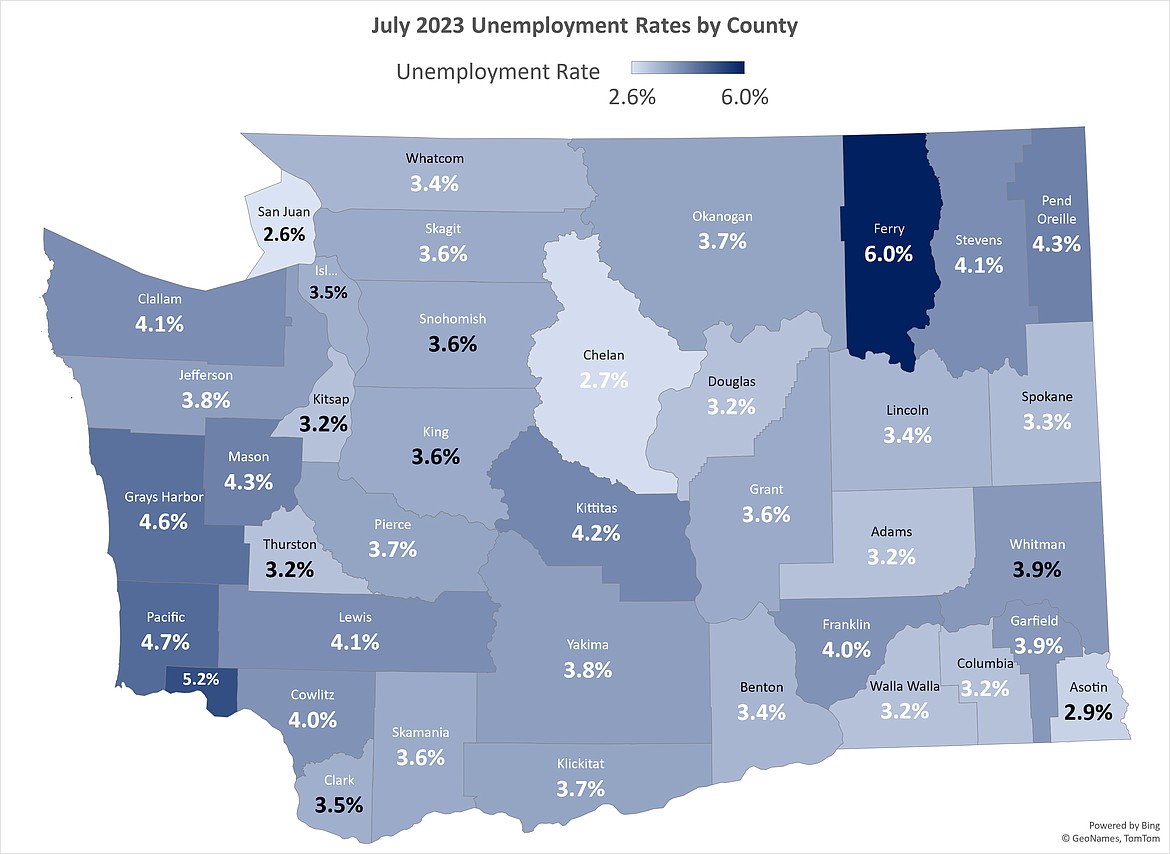 Source: Washington State Employment Security Department
by
Staff report
|
September 3, 2023 1:00 AM
OLYMPIA — The Washington State Employment Security Department announced Tuesday county unemployment rates and employment data for July 2023 are now available online on the ESD's website.
According to the EDS website, Grant County's unemployment rate for July was 3.6% and Adams County's unemployment 3.2%.
On a seasonally adjusted basis, the EDS unemployment report stated that preliminary estimates from the federal Bureau of Labor Statistics indicate non-farm employment in Washington fell by 6,400 in June 2023. BLS estimates the private sector lost 1,400 jobs during the month and the public sector lost 5,000 jobs.
Estimates for July 2022 through July 2023 – not on a seasonally adjusted basis – indicate an increase in employment of 57,900 for the state, according to the report. The private sector gained 43,600 jobs while the public sector gained an estimated 14,300 jobs over the year.
Washington state's preliminary seasonally adjusted unemployment rate for July 2023 is 3.6%, said the report. The revised estimated June 2023 unemployment rate is 3.8%. The July 2022 unemployment rate was 4.1%.
The release noted that unemployment rates at the county level are not seasonally adjusted because the sample size is too small to accommodate that additional analysis, so they should not be compared directly to the seasonally adjusted statewide rate.
---