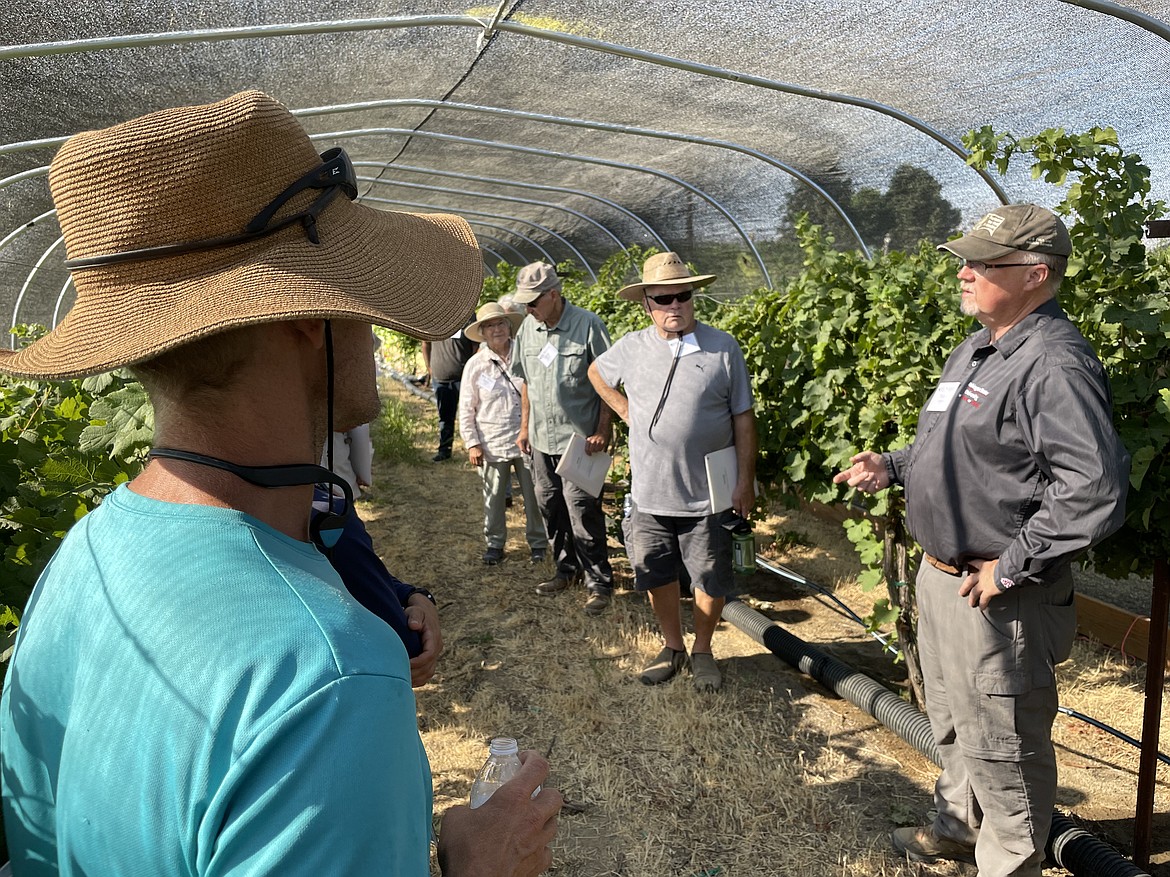 WSU researcher Tom Collins describes how how his experiment exposing grapes and vines to smoke is conducted. The overhead canopy is used to trap the smoke, and is used instead of clear greenhouse plastic because that would make the experimental area too hot, Collins said.
August 11, 2021
Stories this photo appears in: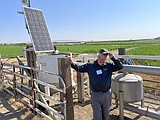 September 14, 2021 1 a.m.
PROSSER — Smoke is one of those things you don't want to taste in a wine.
---