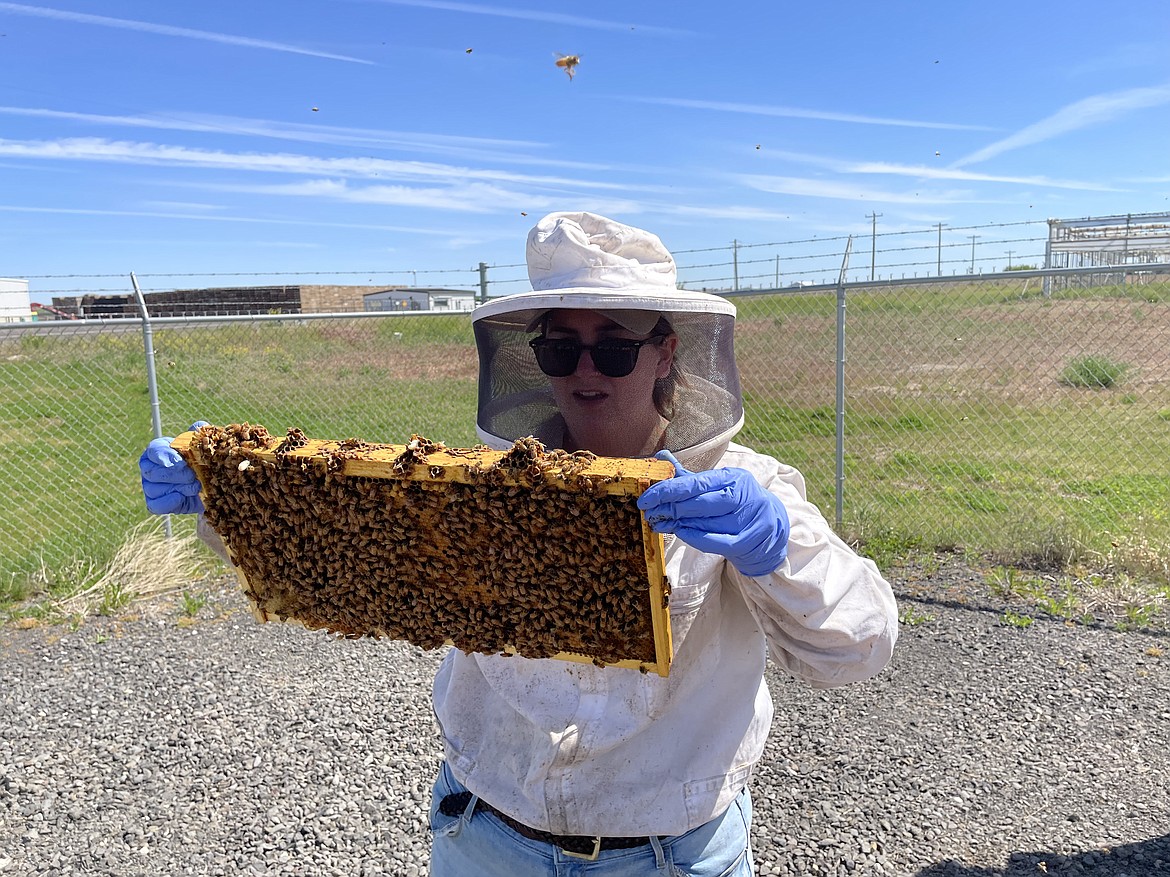 Post-doctoral researcher Kelly Kulhanek examines a frame of bees from a hive to determine how well the hive is doing. "These are all relatively new colonies, and we just check to make sure they are doing okay, and give them some food I think," she said.
May 17, 2021
Stories this photo appears in:

May 27, 2021 1 a.m.
OTHELLO — As Kelley Kulhanek examined the frame covered with bees, turning it over with hands covered in blue nitrile gloves, she felt something just below the bottom knuckle of her left index finger.
---