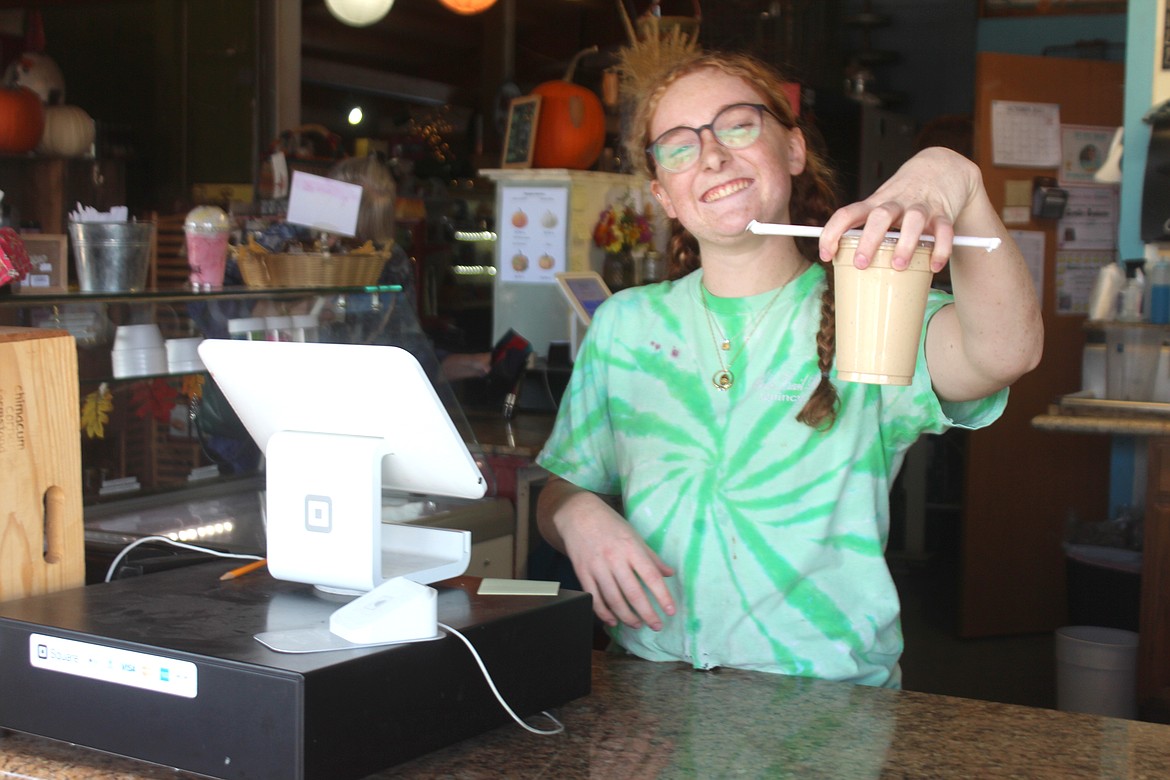 Employee Paige Wood shows off one of the famous milkshakes from White Trail Produce near Quincy.
October 27, 2022
Stories this photo appears in: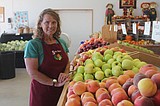 October 27, 2022 1 a.m.
OTHELLO/QUINCY — Nature is said to abhor a vacuum; agriculture definitely does. Two produce stands, one in Othello and the other in Quincy, show how farmers saw a niche in the market and fashioned a product – a similar product, but not the same – to fill it. Pam Schmidt said her family's Sunny Farms Fruit Stand, 2050 E. Main St., Othello, serves mostly local customers. "We get to do a lot of visiting, a lot of talking. We know our customers very well," Schmidt said.
---