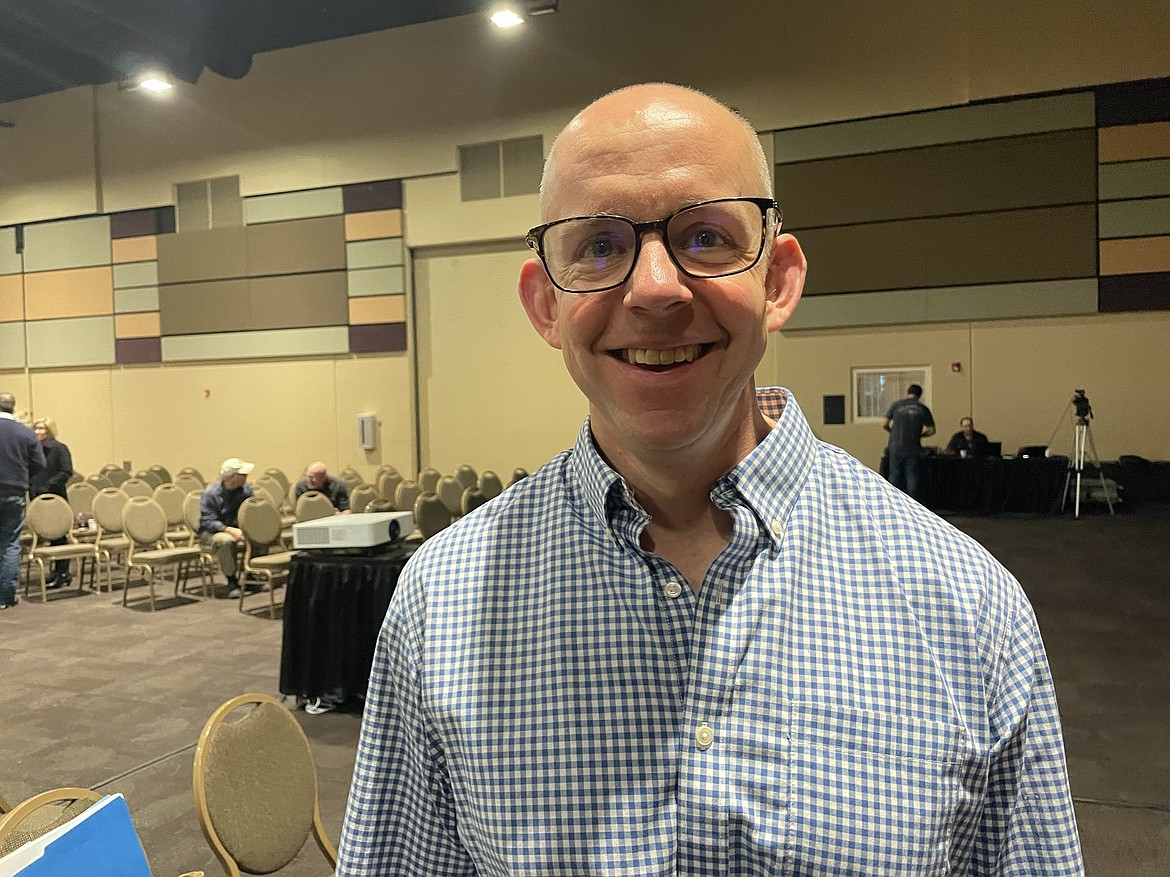 Adam Schulz, wine consultant, broker and owner of Richland-based Incredible Bulk Wine Co., at the Washington Wine Growers annual WineVit conference in Kennewick on Thursday.
February 27, 2023
Stories this photo appears in:
March 17, 2023 1 a.m.
KENNEWICK — There's more wine out there than there are people drinking it, according to Christian Miller, a wine marketing specialist and researcher with California-based Full Glass Research. "There's a substantial deficit in consumption versus production, and all that wine has to go somewhere," Miller told attendees on Feb. 9, the final day of WineVit, the annual conference sponsored by the Washington Wine Growers Association. According to figures Miller cited during his presentation about the state of winemaking in 2022, of the world's major wine-making nations, only Americans drank more wine than they produced, sipping and quaffing 3.3 billion liters of wine in 2020 while U.S. vintners and wineries made 2.3 billion liters. Most other major wine-producing nations like France, Italy and Spain, produced significantly more wine than their residents could drink.
---