Hangar home: Boeing puts down roots in Moses Lake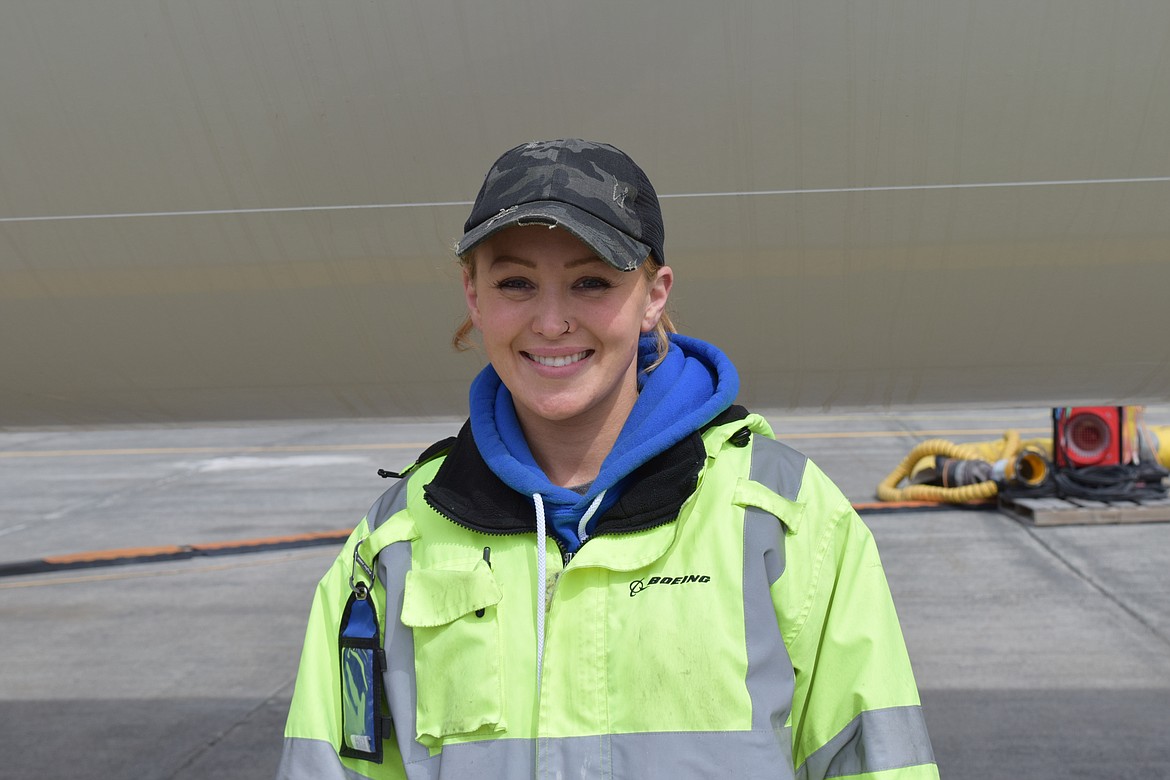 Kandyce Pratt, an aircraft mechanic for Boeing. Pratt and her husband Ed Connor, who also works for Boeing, relocated to Moses Lake from the West Side. "This feels like home now. We both want to stay," she said.
Charles H. Featherstone/Basin Business Journal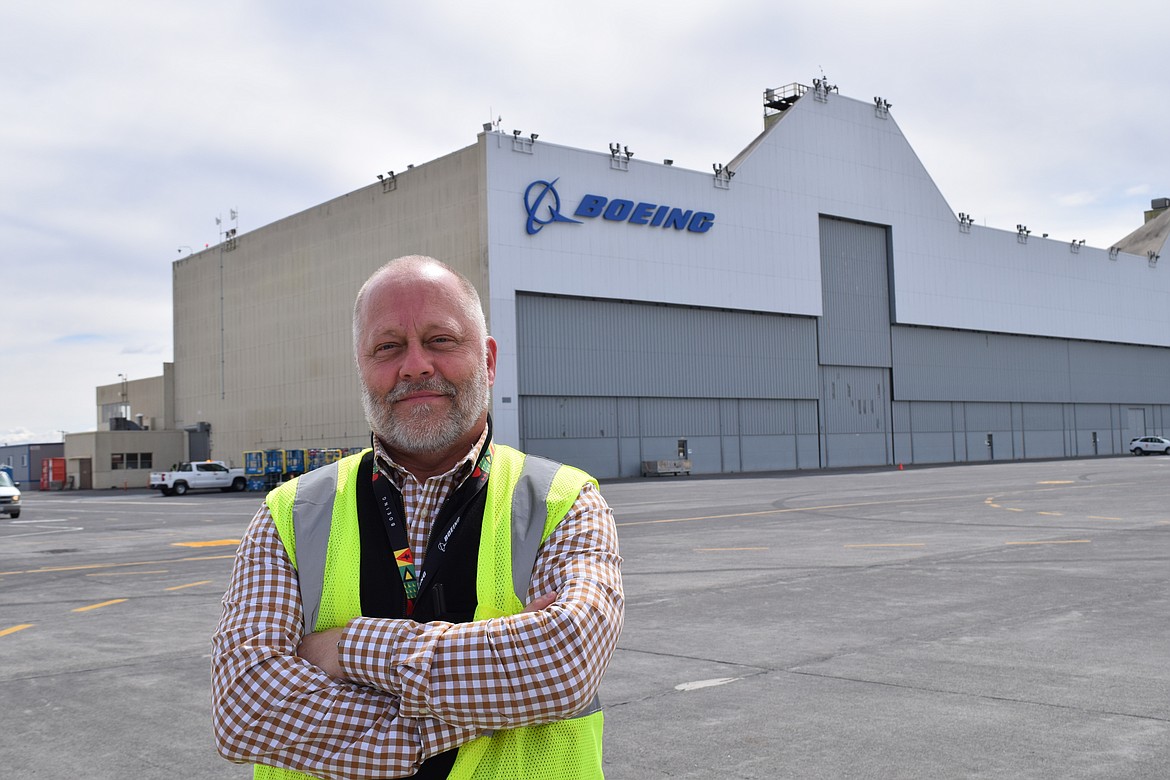 Valdis Martinsons, Moses Lake site director for Boeing, in front of the company's giant hangar at the Grant County International Airport. Built for $8 million in 1956, and capable of holding eight large B-52 bombers or KC-135 tankers, the hangar is now the centerpiece of the company's 737 MAX storage and maintenance operations.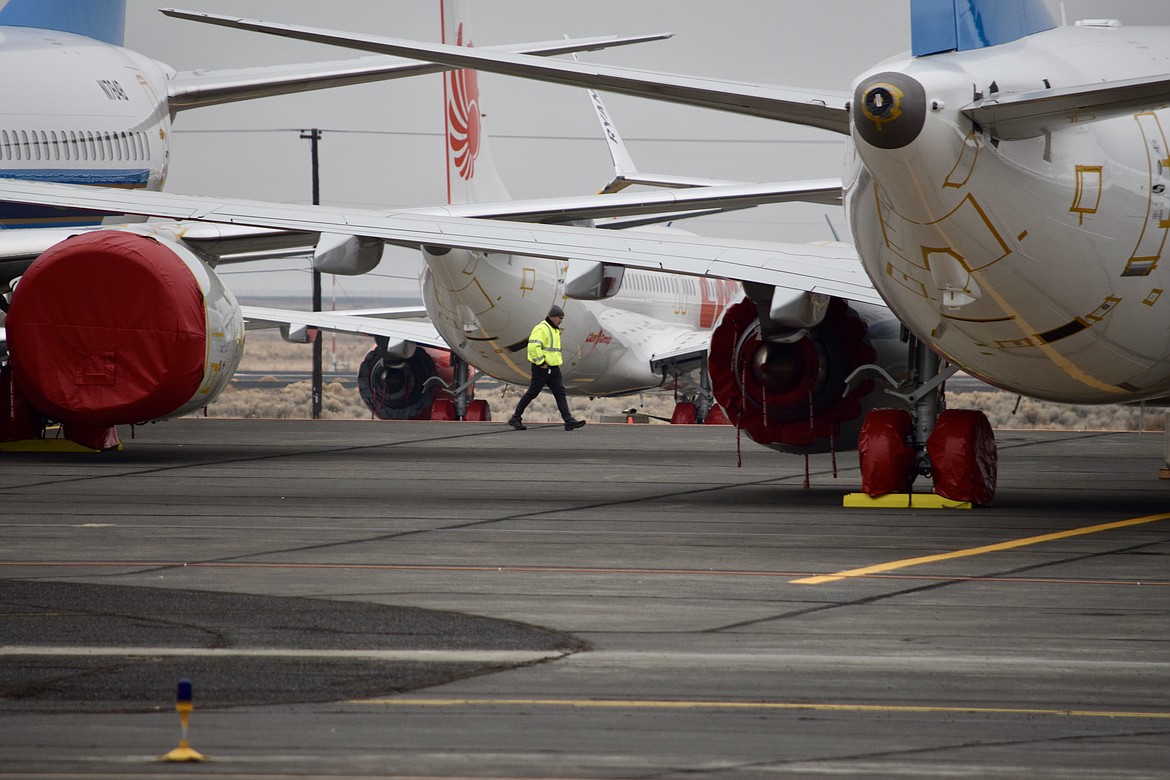 A Boeing worker walks between 737 MAX airplanes parked on the ramp at the Grant County International Airport in late March 2020.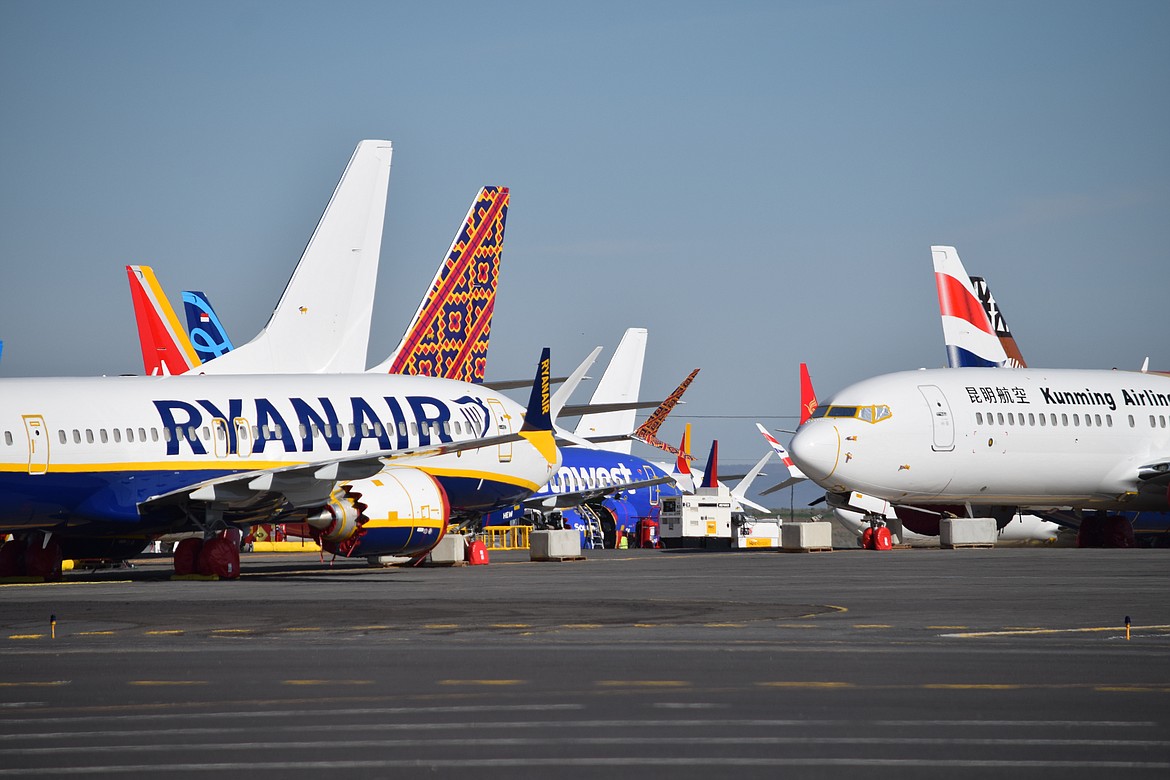 A group of 737 MAX aircraft parked on the ramp at the Grant County International Airport in June 2020, a little over a year after the aircraft were first grounded.
Previous
Next
by
CHARLES H. FEATHERSTONE
For the Basin Business Journal
|
May 4, 2023 1:00 AM
MOSES LAKE — When Boeing first started moving 737 MAX aircraft to the Grant County International Airport, it wasn't supposed to be for very long.
"We were going to be here for six months," said Valdis Martinsons, director of operations in Moses Lake for the Everett-based aerospace giant. "Here it is three years, and we're still working through this."
The Everett-based aerospace giant has long had a presence in Moses Lake. The B-47 Stratojet bomber landed at the end of its first test flight in 1947 at what was then the Moses Lake Air Force Base, according to an official Boeing history. Boeing announced a permanent presence at the base in 1953 to support flight testing for the then brand-new B-52 Stratofortress bomber program.
The company built what is now its main hangar in 1956 to support flight testing for the B-52 Stratofortress bomber and KC-135 Stratotanker programs, in 1957 named the very first production model of the venerable KC-135 — which is still flying in Air Force service — "The City of Moses Lake," the history notes.
According to the history, Boeing continued to use its facility here for flight crew training, in particular supporting Japan Air Lines' 747 pilot training program, and using the hangar for storage and as a place to assemble and test the Condor unmanned aerial vehicle.
"When we came into it, the hangar basically was storage for tooling," Martinsons said. "We've invested a fair amount of money into this hangar itself. Upgrades, painting, wiring, all the things you normally do with an old hangar."
Warehouse transformation
The upgrades were needed in order to turn Moses Lake into at least a semi-permanent base of operations for Boeing and the company found places to park its grounded 737 MAX airplanes while it worked to restore them to service. In March 2019, after a pair of fatal crashes that were linked to a problem with the airplane's flight control system, regulators across the world grounded the aircraft. Boeing redesigned the system and the aircraft was recertified for flight service in late 2020. However, during the process, Martinsons said Moses Lake grew from just a place to store aircraft to something bigger and far more important for Boeing.
"Moses Lake has proven to be a very important part of our production system and delivery process," he said. "We've got a fire department here. We've got security. We have an engineering team. It's a company within itself here on site."
The aerospace giant, which employs over 140,000 people worldwide according to data posted on the company's website, has around 850 employees in Moses Lake, though that number varies, Martinsons said, depending on what projects the company is working on. According to data from the Grant County Economic Development Council, that would make Boeing the largest private employer in Grant County and the county's second-largest employer behind the Moses Lake School District, which has 1,320 employees.
Martinsons, who started with Boeing in 1978, said the company works very hard to keep aircraft properly stored and maintained while they are in Moses Lake. Each airplane is sealed, hooked up to environmental control systems, and the windows are blocked to prevent interior damage from ultraviolet light. Each plane in storage is checked every seven days by crews to make sure electrical systems still work properly, with more rigorous checks of engines, generators and other systems serviced less frequently, he said.
Aircraft getting ready for delivery receive even more thorough work to make sure all the systems work, he said, with crews busy constantly in Boeing's own hangar and one they lease from AeroTEC. While Boeing doesn't deliver aircraft to buyers directly from Moses Lake, Martinsons said the company's crews in Moses Lake do nearly everything needed to get the aircraft ready for delivery.
"They've been in storage, sometimes for three years. So we've got to focus on the safety of the operation, how those folks work around the airplane, and, of course, the quality of the aircraft," Martinsons said. "Because the customer's expectations don't change. They bought an airplane, they expect it to be a level of quality. And that's what we pursue."
Most of the 737 MAX aircraft currently stored at the GCIA are for Chinese airlines to fly on routes inside China, airplanes that cannot be delivered to Russian or Ukrainian buyers, and planes purchased by returned to the company and looking for new buyers. Martinsons said Boeing will install most of the skin — the covering in the livery or style of the owning airline — at its facility in Moses Lake as well, though the 737 MAX's winglets and rudders are done somewhere else.
"We don't deliver (to customers) out here," Martinsons said. "We do have some customer activity out here, depending on what airplanes are being delivered. They tell us what airplanes they want out of storage, take them and renovate as required or requested, cleaned up and send it on."
Growing a local workforce
As the company's presence has grown, Martinsons said the number of Boeing employees who have permanently relocated to Moses Lake has increased as well.
"We do have a number of employees that have just taken the leap even though there's no guarantee that this is going to be a permanent site. They liked the community. They bring their kids over, and they are well-integrated in the community and the school," he said.
"I'm one who goes back and forth," Martinsons added. "I rent a house here. My family is on the West Side. But every other weekend, I spend one weekend here at the site, staying engaged with everybody here."
Kandyce Pratt is one of those employees who made the leap and relocated to Moses Lake. A mechanic who spends her days working on 737 MAXes, Pratt said she had to be talked into moving by her husband Ed Connor, a hazardous material handler for Boeing in Moses Lake. But the family has decided they both love living in the Columbia Basin.
"I love it here," Pratt said. "I mean, we still maintain something back home. But to me and my husband, this feels like home now. We both want to stay. I mean, his mom and his dad followed us here. They bought a house here. And now his aunt and uncle bought a piece of property here and they're building a house."
Pratt said she and her husband really like the outdoors and have accumulated a garage full of motorized toys — dirt bikes, four-wheelers, things that go vroom — that they love to run around on during their time off.
"Everything we love to do is here," she said. "And everyone here is so nice. I think it's because there's no traffic and no one's in a hurry."
Pratt also said she enjoys her job, that working on airplanes is a little bit different every day.
"I really like working with all the people I work with. I like working with tools. I like following the work instructions, doing our own research and finding the drawings and the specs. I just like the whole process of it," she said. "I love working on airplanes."
What's next?
Because as big as Boeing's presence has gotten in Moses Lake, Martinsons said the company is still considering what to do with its Moses Lake operation once all of the 737 MAXes currently stored here are returned to service by the end of 2024. The company has spent a lot of money upgrading the facility, renting equipment and hiring local talent, including graduates of Big Bend Community College's aviation maintenance program to work on airplanes, he said.
"Common question is, well, what are you going to do after all this investment you just made? And that is currently being debated," he said.
It wouldn't be the first time a company program came to an end and forced a change in how it does business in Moses Lake. The giant hangar currently filled with 737s was built for the B-52, the last of which rolled off the company's Seattle assembly line in 1959, though the plane would continue to be produced in Boeing's Wichita facility until 1962.
Martinsons said the company is still very committed to Moses Lake. Boeing is still hiring in both Seattle and Moses Lake, the company has signed up to sponsor the upcoming Moses Lake Airshow, managers are encouraged to donate to local food banks and Boeing has invested heavily in helping encourage middle school students by participating in programs designed to impart good social skills for business as well as bringing students in to tour the hangar and maybe get them interested in a future in aviation.
"We do a lot of that activity as a community. So if you ask anybody out there, they're really feeling like they're part of the community," he said.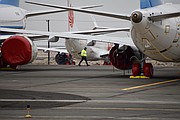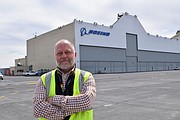 ---