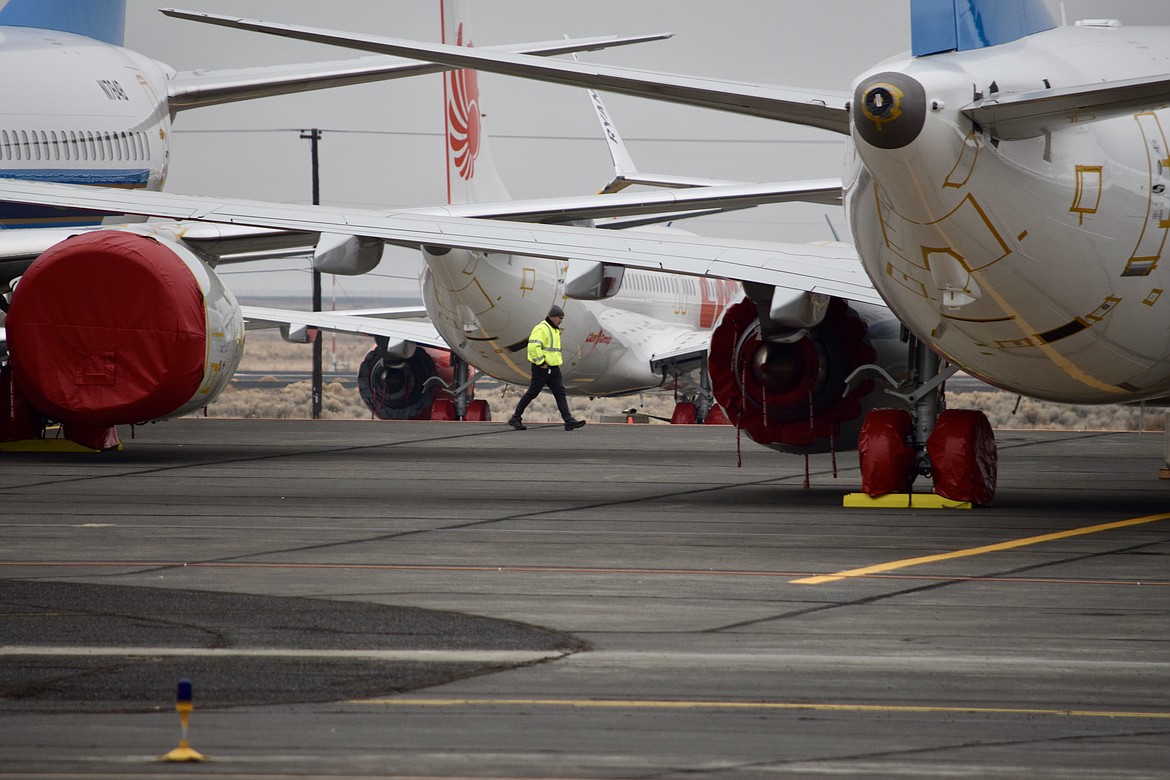 A Boeing worker walks between 737 MAX airplanes parked on the ramp at the Grant County International Airport in late March 2020.
April 27, 2023
Stories this photo appears in: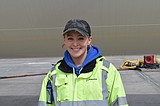 May 4, 2023 1 a.m.
MOSES LAKE — When Boeing first started moving 737 MAX aircraft to the Grant County International Airport, it wasn't supposed to be for very long. "We were going to be here for six months," said Valdis Martinsons, director of operations in Moses Lake for the Everett-based aerospace giant. "Here it is three years, and we're still working through this." The Everett-based aerospace giant has long had a presence in Moses Lake. The B-47 Stratojet bomber landed at the end of its first test flight in 1947 at what was then the Moses Lake Air Force Base, according to an official Boeing history. Boeing announced a permanent presence at the base in 1953 to support flight testing for the then brand-new B-52 Stratofortress bomber program. The company built what is now its main hangar in 1956 to support flight testing for the B-52 Stratofortress bomber and KC-135 Stratotanker programs, in 1957 named the very first production model of the venerable KC-135 — which is still flying in Air Force service — "The City of Moses Lake," the history notes.
---