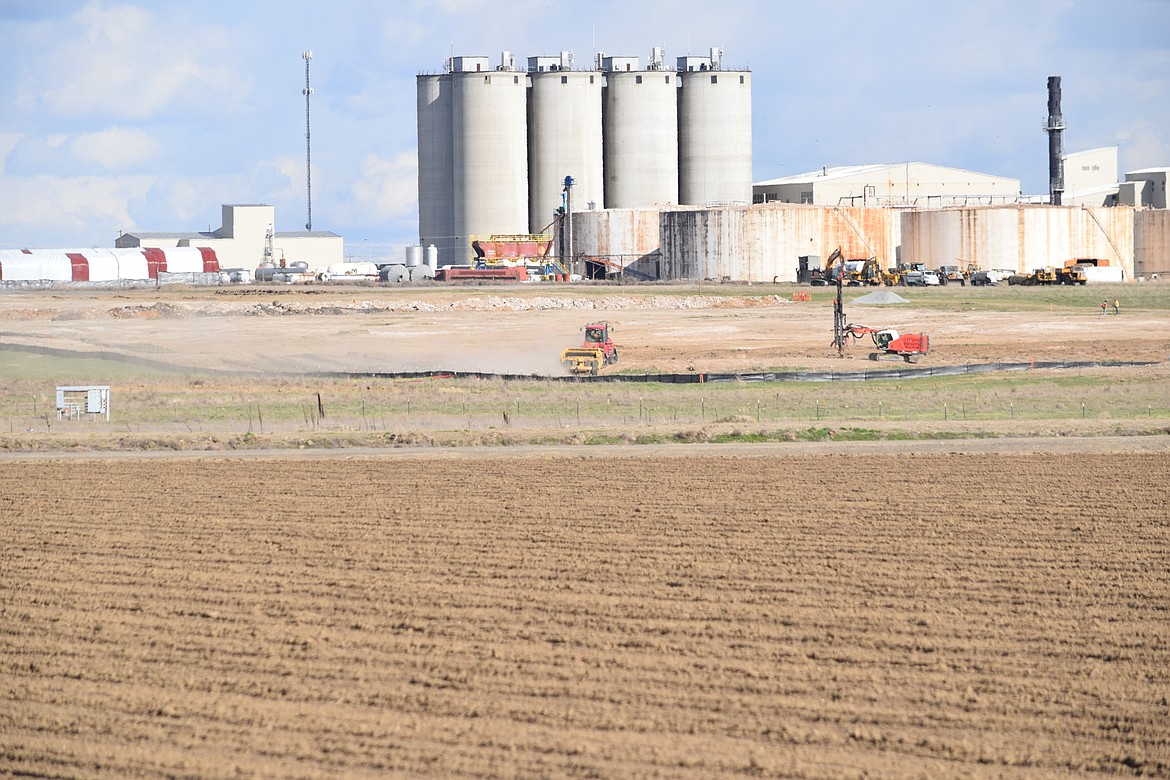 Construction crews grade and prepare the ground at Group14's 44-acre site in Moses Lake, with the old U&I Sugar Refinery — the current Central Terminals business park — rising in the background.
April 27, 2023
Stories this photo appears in: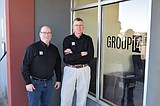 May 12, 2023 1 a.m.
MOSES LAKE — Group14 Technologies was begun as something of an afterthought. "Group14 is actually a spin-off of another battery technology company called EnerG2," said Eric Robinson, the chief operating officer for the Woodinville-based battery materials startup. "The silicon-carbon composite, that idea came out of EnerG2, and they really thought it had promise, but the people who bought EenrG2 weren't really interested in that technology." Robinson sat in what is still mostly an empty office building on Wheeler Road. There's little in the way of furniture or accouterments in these bare offices — laptop computers with external monitors sit atop folding plastic tables. The nicest things anyone has are their Aeron-like office chairs and their company shirts and jackets.
---